Our Philosophy
The Millinery Association of Australia is a not for profit organisation encompassing a diverse range of millinery, from traditional hats to costume.
We provide members with opportunities for friendship, collaboration, networking and education.
We host events that showcase quality millinery and our professional and enthusiastic
members unite to raise the profile of millinery in Australia.
---
Forms
Application for membership is completed through the Membership Application Form which is submitted to the committee for review. Please find information about the tiered membership structure outlined below.
Please note the membership year runs from November to November each year.
We look forward to seeing your application!
---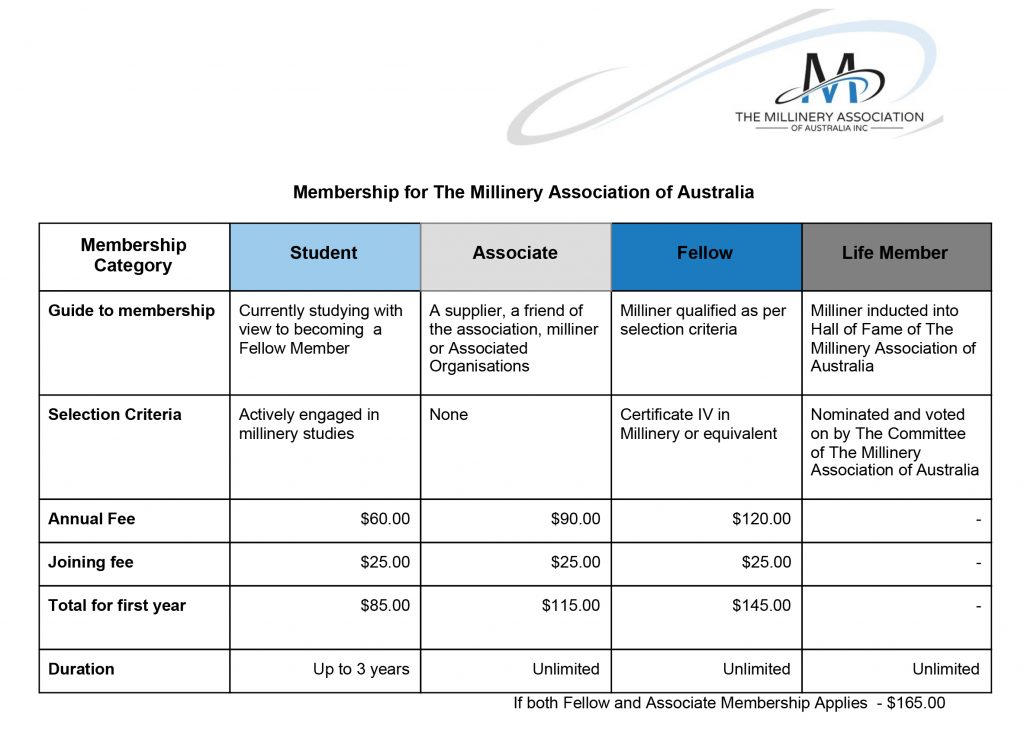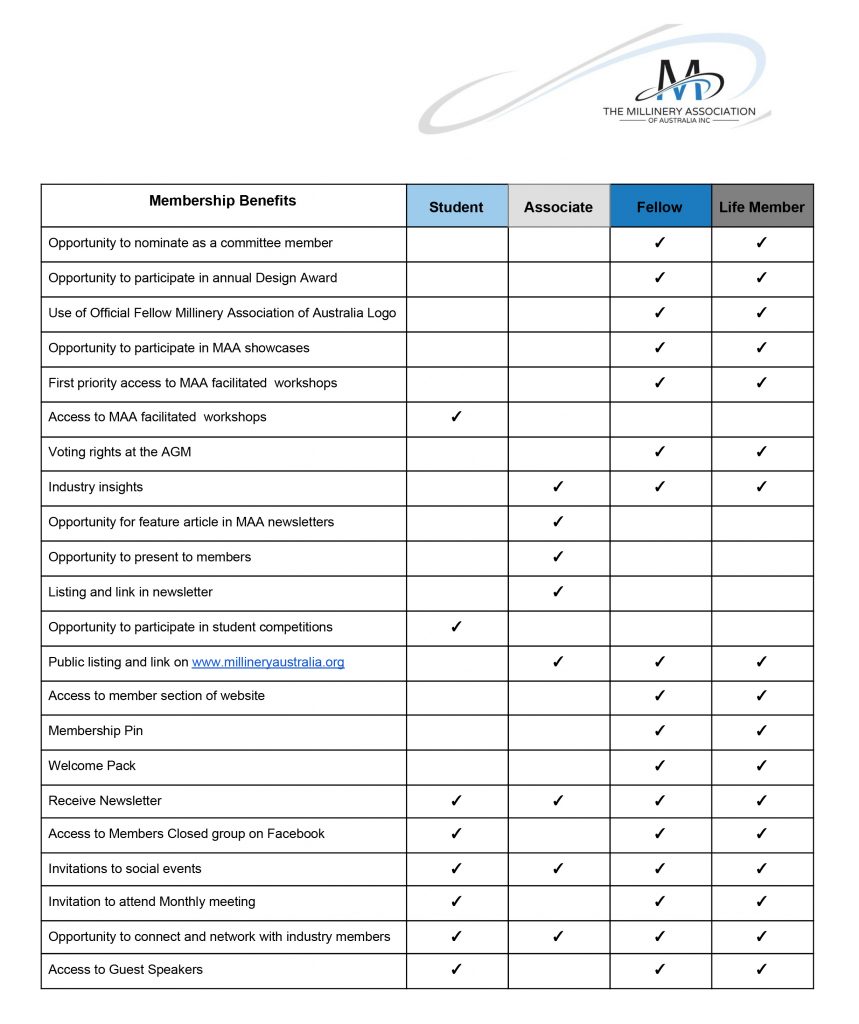 ---
Rules and Policies