Stephen Jones OBE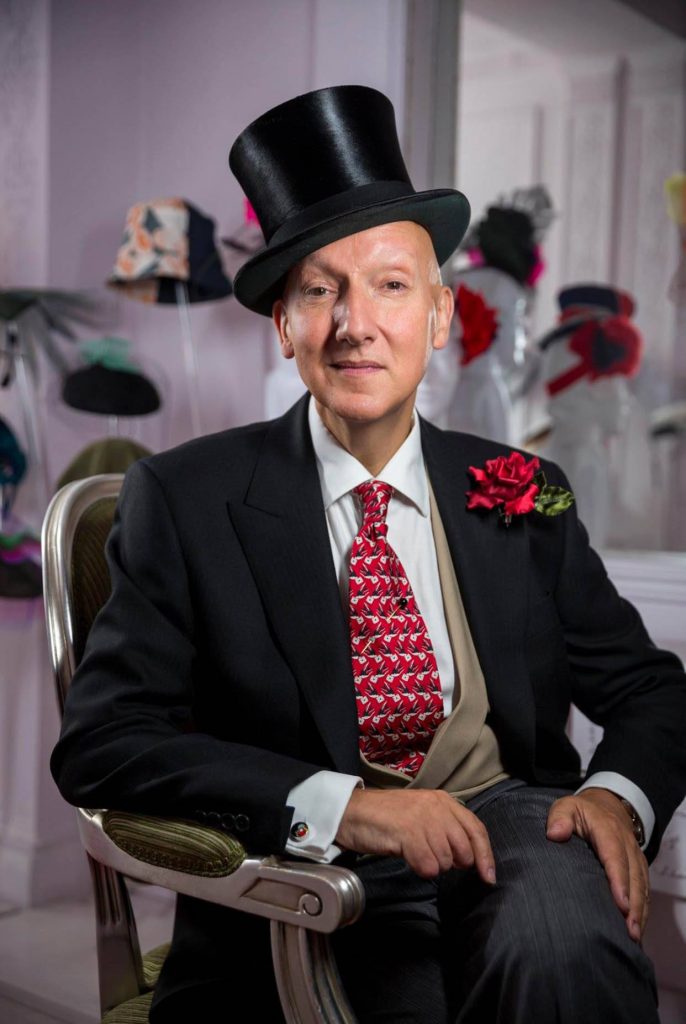 "It's an honour to be the Patron of the Millinery Association of Australia for many reasons; Australian millinery has an effervescence and inventiveness which is unique in the world, the milliners themselves have always been so hospitable to me and most importantly when I get off the plane in Australia, it feels like home."
Stephen Jones was born in Liverpool, England in 1957. He graduated from St. Martin's School of Art in London in the late 70's and went on to join the celebrated London couture house of Lachasse briefly before opening his own business in 1980.
In 1984, Jones became the first British milliner to work in Paris where he created hats for Jean-Paul Gaultier and went on to design for the collections of John Galliano and Vivienne Westwood.
In addition, Jones has undertaken numerous individual high-profile commissions for actors, pop groups, musicians and other celebrities – even making a personal appearance in the Culture Club video Do You Really Want to Hurt Me?
When asked once about designing millinery, Jones commented "A hat is not only about the hat; it's about the earrings, the neckline and the harmony of everything going on around the face".
Stephen Jones OBE is considered to be one of the world's most radical and important milliners of the late 20th and early 21st centuries and we are honoured to have Stephen as our patron of the Millinery Association of Australia.
Patron's Pick Award
Each year the Millinery Association of Australia invites Stephen Jones to select his
favourite design from the 'Top 10' entries of their Design Award.
---