We are pleased to announce the Top 10 for the 2023 Millinery Australia Design Award! This year saw 40 Fellow members register to take part in the Design Award.
The theme was Ruffled and each piece was judged by an expert panel on the criteria of innovative design, quality workmanship, wearability and relevance to theme. The judging panel include Belinda Osborne, Martin Ginnane, Rachael Hart, and Richard Nylon.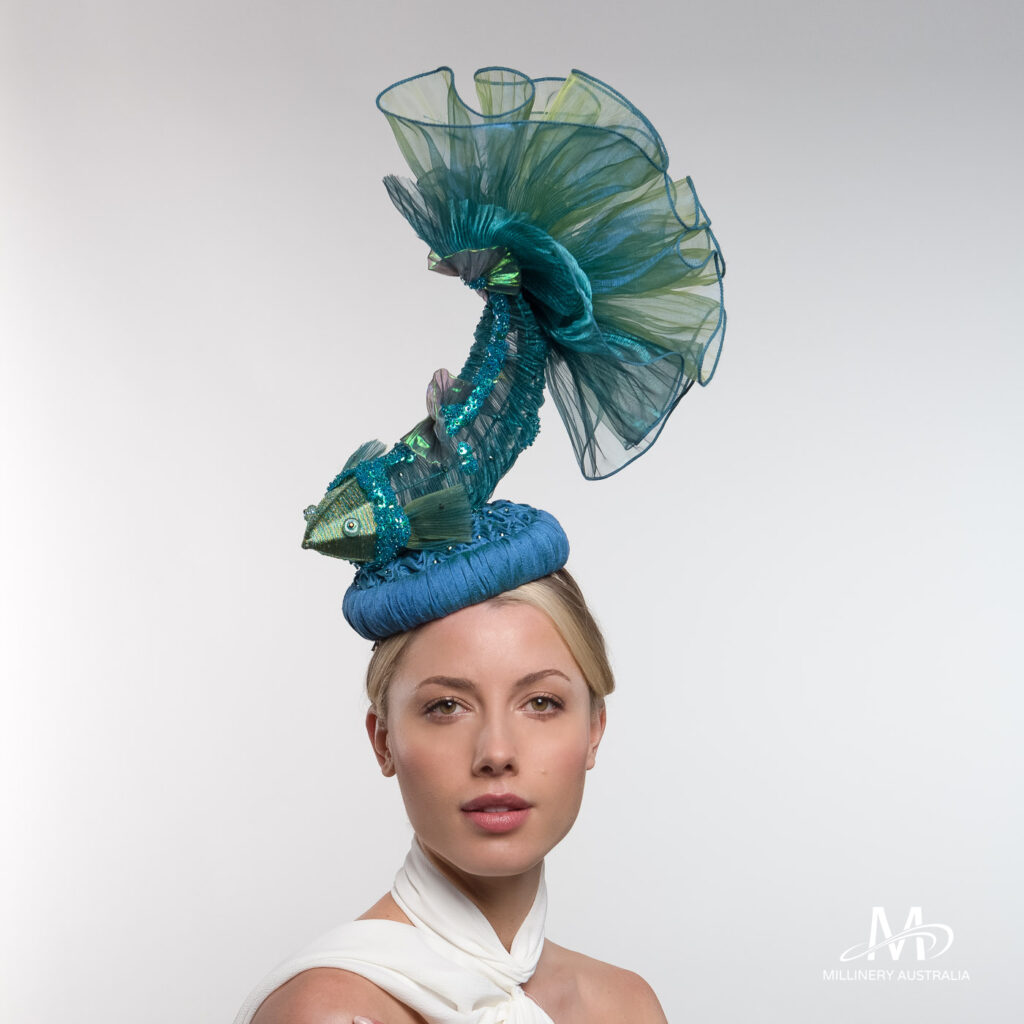 Sponsors
Thank you to the following sponsors for their support of the 2023 Design Award, 2023 Student Award and 2023 Hall of Fame.
Patron's Pick will be selected by Millinery Australia Patron Stephen Jones OBE

B-Unique Millinery, Bonnetry Millinery, Cherry Ribbon, Guy Morse-Brown, Hat Academy, Hat Atelier, Hat Blocks Australia, Hatalk, Hatters Millinery Supplies, Haute Dog Calendar, House of Adorn, Jo Maree Millinery, Louise Macdonald Milliner, Michele Cameron, Millinery Australia, Millinery Hub, Millinery.Info, Richard Shaw Photographer, Rose Hudson Millinery, The Hat Magazine, Tracy Chaplin Milliner, Wendy Scully Millinery, Yering Farm Wines.