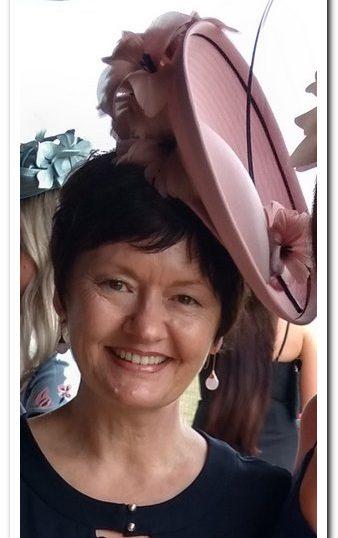 London Hat Week, MAA Design Award, Royal Shows & more, there is such an abundance of millinery competitions and each has its own challenges.
My most recent success was at the Royal Brisbane Show this year where I entered my design named, Flow. This hat won Best in Show and came first in its category. The thought process behind this design was of fabric flowing in a breeze. Its low crown building to a curve and the curled, flowing trim almost taking off beyond the brim.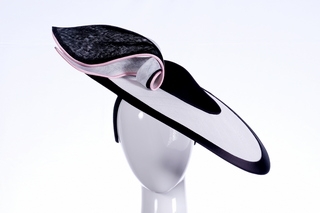 The Chrysler Hat came out of the 2021 MAA Design Awards where it was placed in the top 10. This competition had the theme of '20s -Past, Present and Future'. With my love of architecture and the Art Deco movement, the Chrysler building in New York came to mind for inspiration. White sinamay was used to reflect the white bricks used in the building's construction. The flared brim reflected the radiator inspired Eagle Gargoyles on the building. Art Deco elevator doors inspired the fan shape and scrolls on the hat's crown and trim.
London Hat Week Exhibition 2020, 'To the Future and Back', had a theme of either looking forward to the future or looking back through history. I chose to look back and in particular to the work of fashion designer Christian Dior. I was fortunate to have my design accepted for display at the Hat Week Exhibition.

Inspiration for the hat came from Dior's iconic 1940s dress silhouette with the nipped in waist and voluminous skirt. To represent the fullness of the skirt, buckram was blocked on a large domed brim board. I created an inner and outer crown and lifted the outer crown slightly so it hovered above the brim. This recreated the small waist of the Dior dress. The elevated crown was the reason that I named the hat, Altitude. I entered Altitude in this year's Royal Queensland Show in the brimmed hat category where it received first place.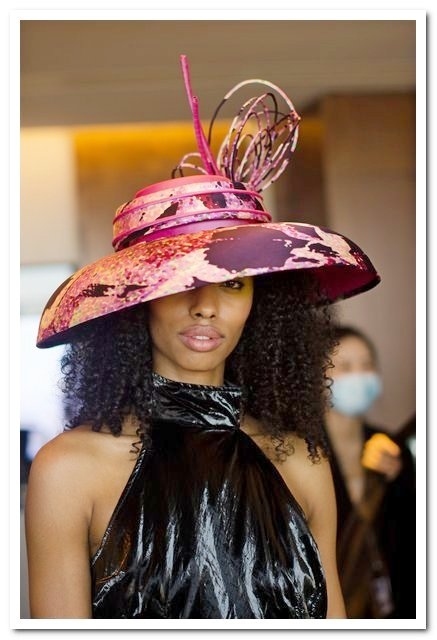 While entering competitions is a lot of hard work and can be the cause of a few sleepless nights, they expand my millinery for the positive. Competitions push me in directions I may not have taken otherwise.
About Karen
Award winning milliner, Karen Bailey has been designing hats for over 30 years. Karen's hats have been worn at weddings and functions around the world including national and international race meetings. Her hats have featured in films, theatre productions, and an international millinery exhibition.
Karen trained with celebrated Brisbane milliner, Elizabeth R where she learned traditional model millinery techniques.
Opening her millinery store in Oxford Street Bulimba in the 1990s, Karen's collections also sold through selected independent boutiques, David Jones and Myer department stores.
Karen is renowned for her meticulous attention to detail. All designs are hand made using the finest materials to create a flawless finish that is both classically elegant and timeless. As well as offering ready to wear collections, Karen offers a bespoke couture service where designs are customised to complement each client's specific outfit.
After thirty years in Brisbane, Karen recently relocated to the beautiful Northern Rivers Region of N.S.W. She continues to focus on providing beautifully crafted hats for clients and her seasonal collections.