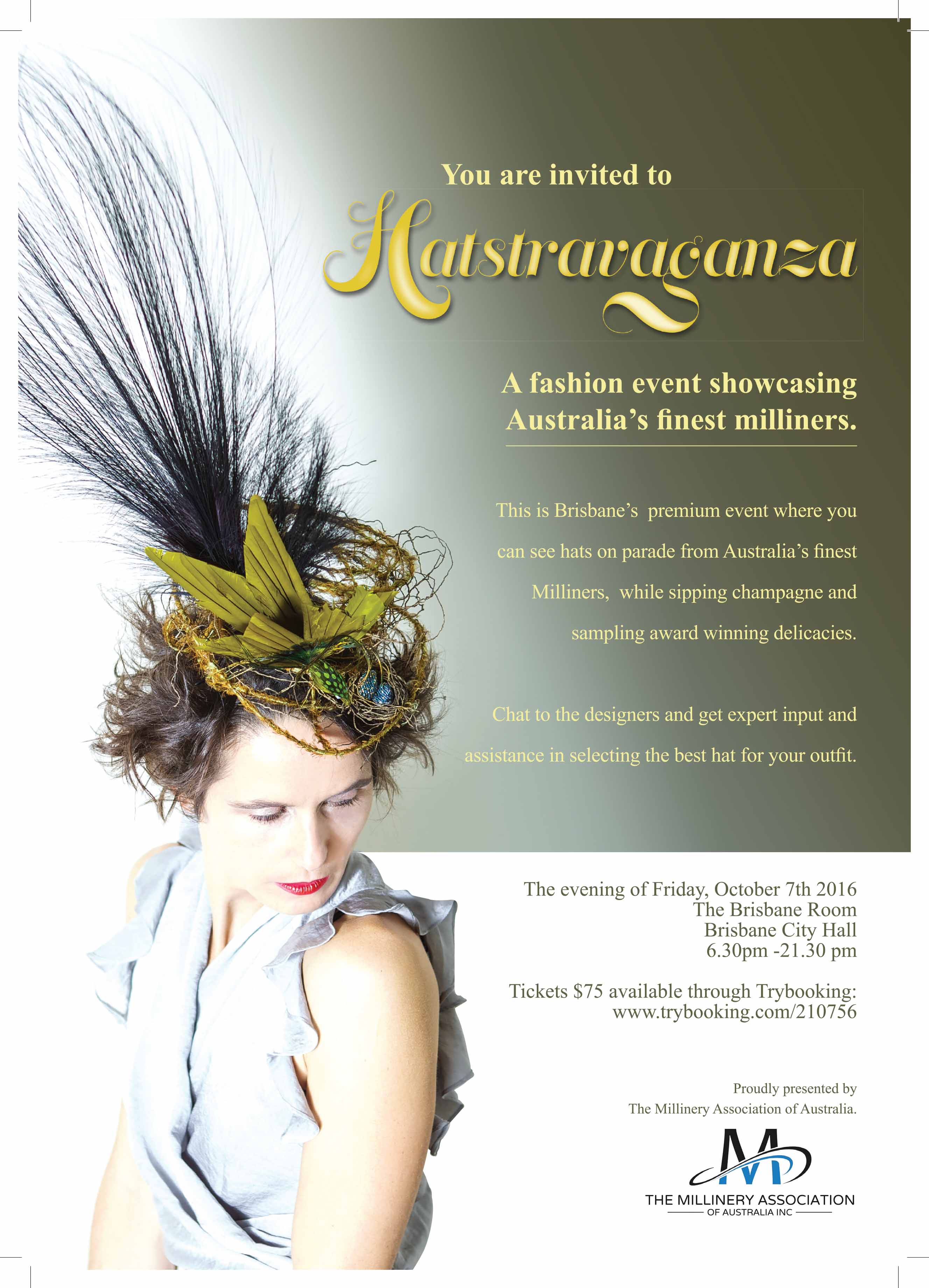 Hatsravaganza is The Millinery Assoication of Australia's National Showcase for 2016
• Hosted at Brisbane City Hall on October 7th 6:30 to 9:30pm.
• Cost of participation is $250 for milliners for parade participation (approximately 3 hats) and table (for sales opportunity), includes food and drinks
• Participation for Registration closes on September 30th
• Cost for public ticket $75 and can be booked at https://www.trybooking.com/Booking/BookingEventSummary.aspx?eid=210756
Are you interstate and wish to participate in Hatstravaganza?
Download the Interstate Participation form here – Interstate Participation – Millinery Association of Australia and ensure you complete the registration from below.