Millinery Australia was pleased to present its fourth Student Award this year. The competition was organised by Georgia Skelton and open to all millinery students undertaking any form of classes either in person, online or through a training course. The theme of the award this year was Magic Happens and it was incredible to see the different interpretations.
The judging panel included Rose Hudson, Kim Fletcher, and Laura Dunnington who provided students with written and valuable feedback on their entries.
The big improvement to this year's competition was the introduction to the mentor programme. Each Student member of Millinery Australia was entitled to 2 hours of online support from a Fellow member of the association. The feedback from the students was one of gratitude so this valuable addition will stay for next year. A big thank you to the judges and all the Fellow members who gave up their time to support this endeavour.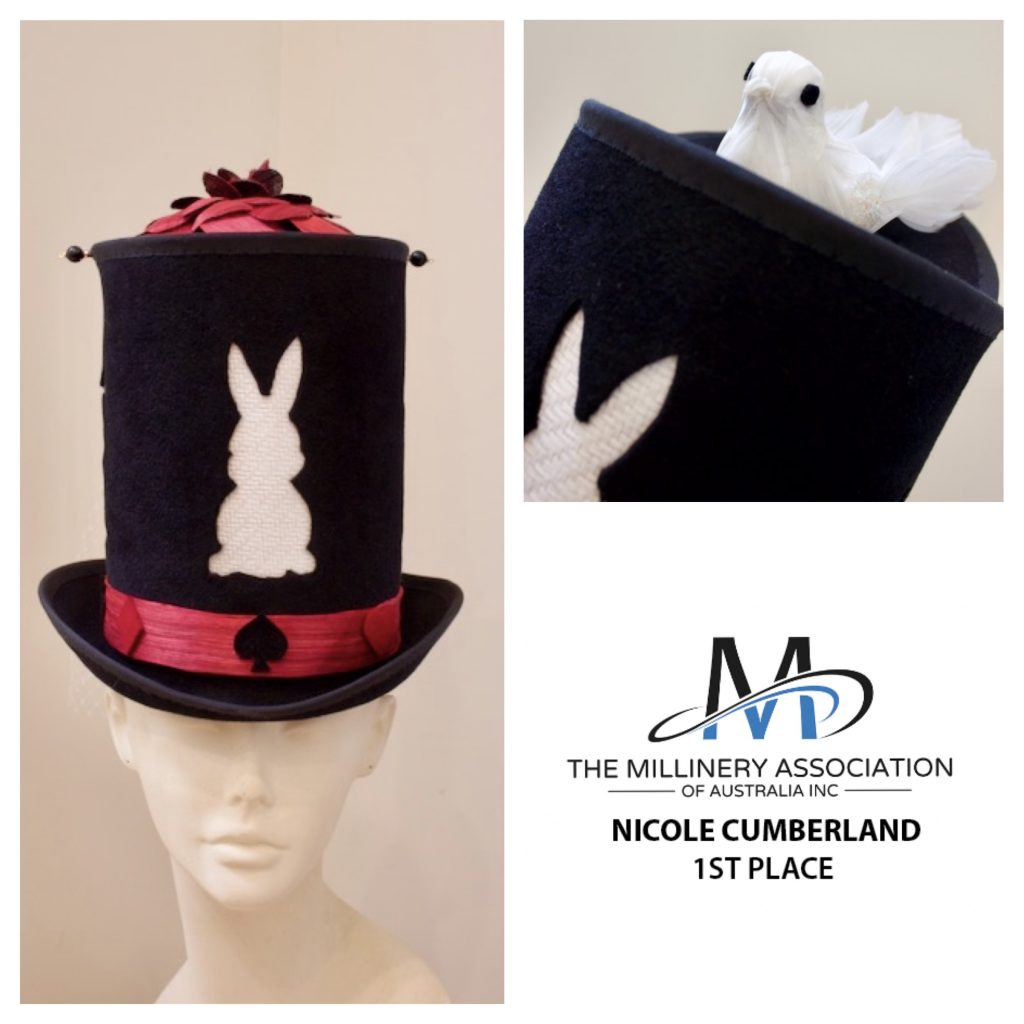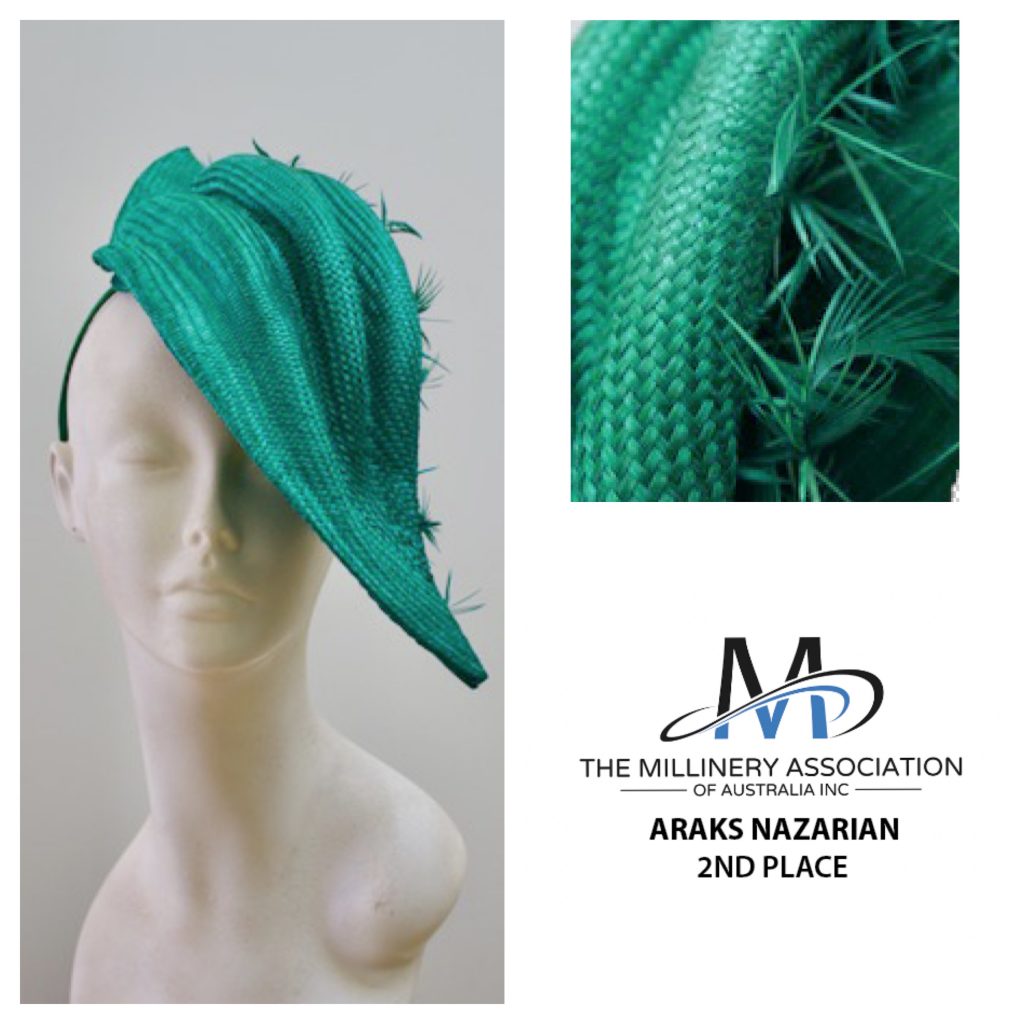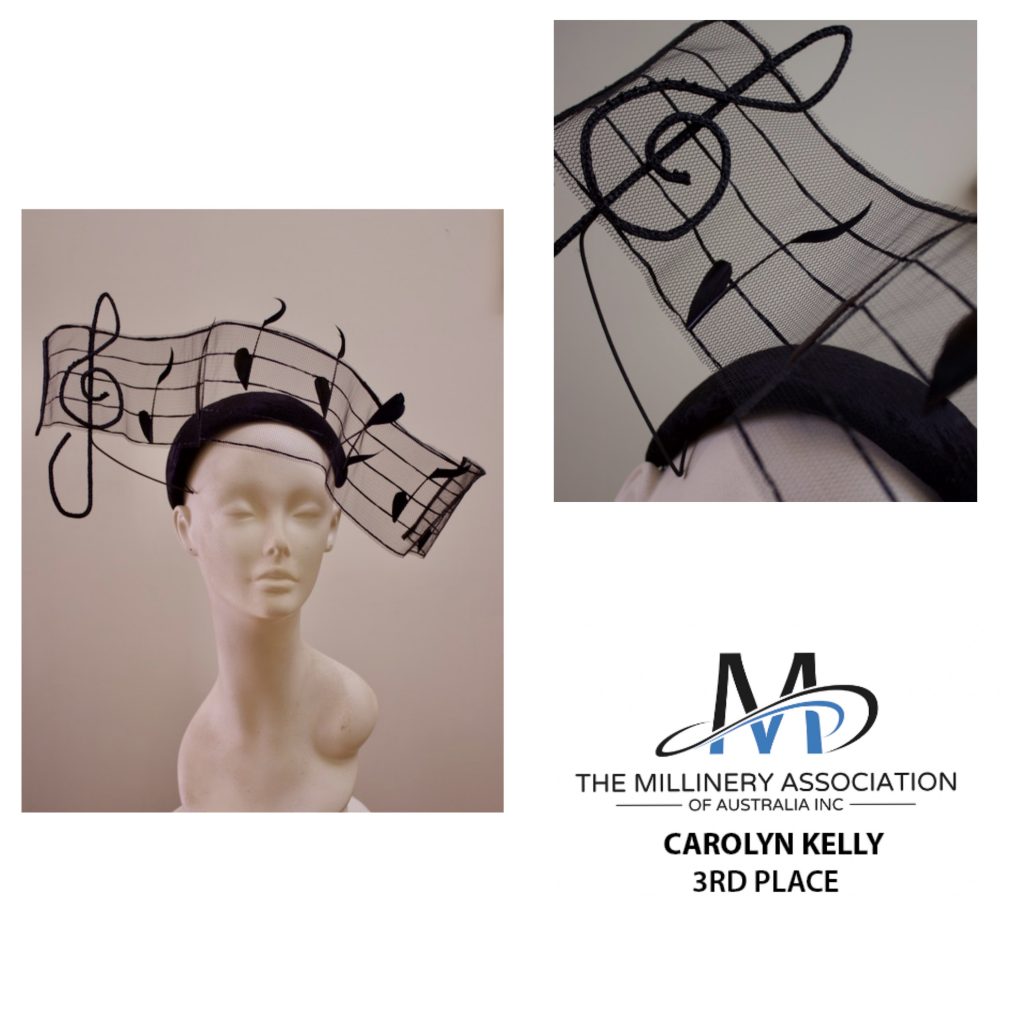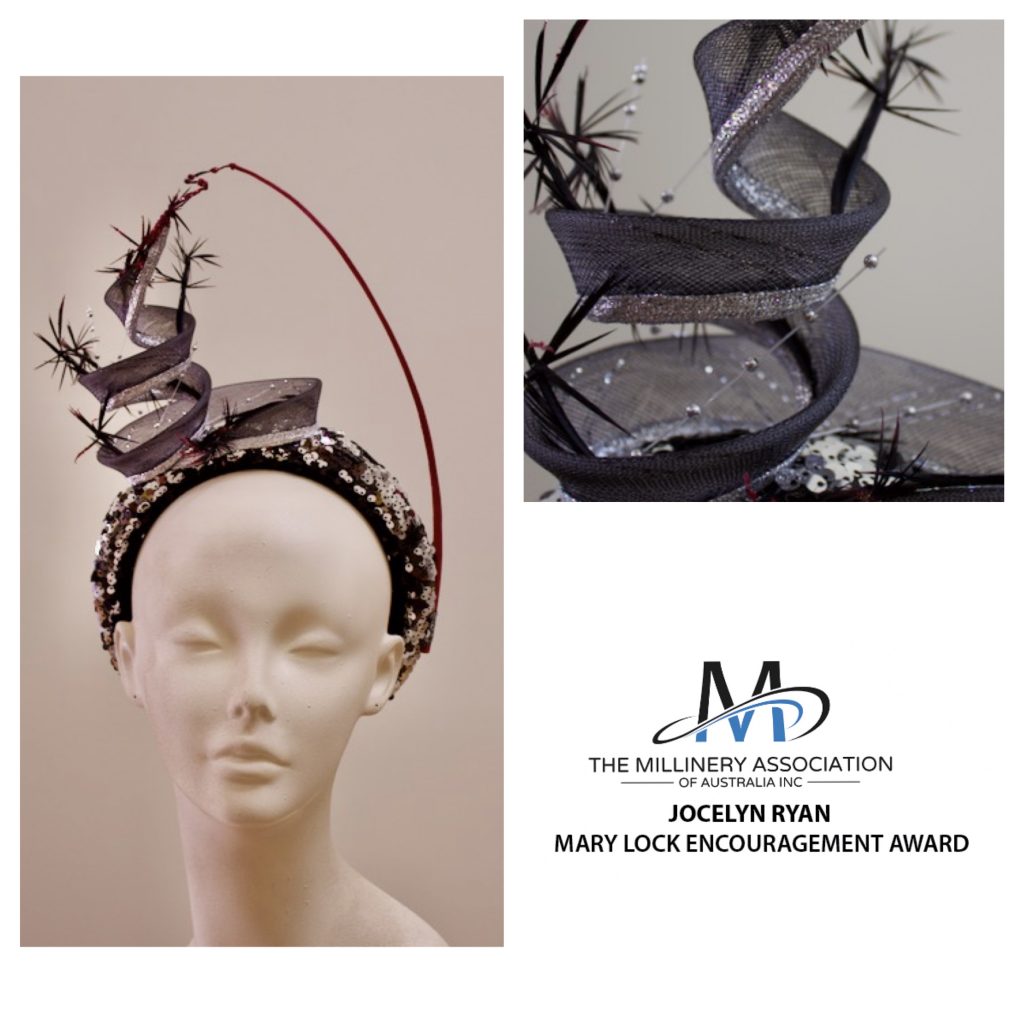 1st place went to Nicole Cumberland with her fabulous magician's hat named  "Hoodwink."    It included a reveal and many elements all beautifully constructed.
2nd place was awarded to Araks Nazarian with her dramatic piece called "Daintree dreaming"
3rd place went to Carolyn Kelly with her beautiful feathered musical scroll piece.
The Mary Lock Encouragement Award went again to last year's recipient Jocelyn Ryan
The pieces were displayed at the Embroiderers Guild, Victoria, 170 Wattletree Road Malvern and during the short 4-hour display we had 45 visitors who were all very complimentary of the standard and imagination of the student's work.
The competition is supported by Millinery Australia, Hat Academy, Hat Gossip, The Fabric Store, BUnique Millinery, Hatalk, House of Adorn, Hat Atelier, Hatters Millinery Supplies, Millinery.Info and Michelle Cameron of M&M Millinery
Thank you and congratulations to all involved.