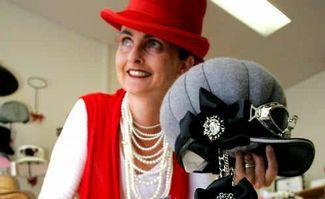 About Wendy White
International designer Wendy White has been designing hats and headpieces for all occasions since 2000 and she has received awards from the USA, UK and France.
Most recently her work was on display at the Great hat Exhibition in the England in 2018.
Every year she has winner for fashion on the field both locally and abroad. You can also check out her work on Facebook under Wendy White Millinery.
Contact Wendy today for an appointment by email, messenger or text.