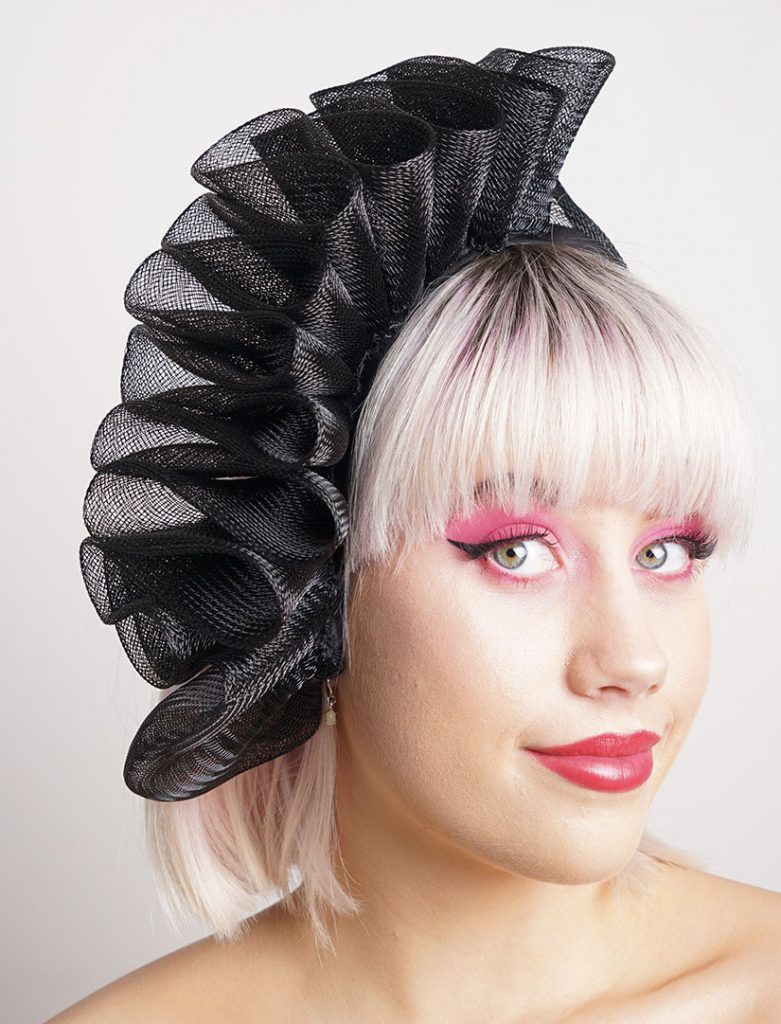 About Wendy Scully
Our beautiful shop is in the Emporium, Level 2, 287 Lonsdale Street, Melbourne. We are open 7 days a week and have a constantly changing range of stunning millinery available in store.
Wendy creates creative and beautifully constructed millinery pieces that are tailored to the individual client. Within the shop you will find a wide range of ready-to-wear headwear, available for purchase or hats to try to find the best look to suit your individual style. You can then create your custom order to match your outfit.
Many years of experience in sculpture, textiles, dress construction, as well as teaching all aspects of design, have enabled her to develop a very wide range of skills. Her hats are feather light and easy to wear. Wendy uses vintage hat blocks or her custom designed hat block shapes, to make hats that are totally individual.
Wendy loves to create headwear for any occasion. Bridal, spring racing, Ascot and all seasons and events are catered for at Wendy Scully Millinery. Appointments are suggested, or call or contact Wendy to discuss your millinery needs. If you are in the Melbourne CBD call into the shop
Wendy is an award winning milliner, represented in London and on runways in Australia. Her feathered halo was placed 2nd runner up in the 'Myer FotF Lilian Frank Millinery Award in 2023. She was also the milliner for the 2nd overall FotF Myer Melbourne Cup winner in 2023 – Best Dressed category.
Please contact Wendy directly to discuss, or look at her website for more
information.