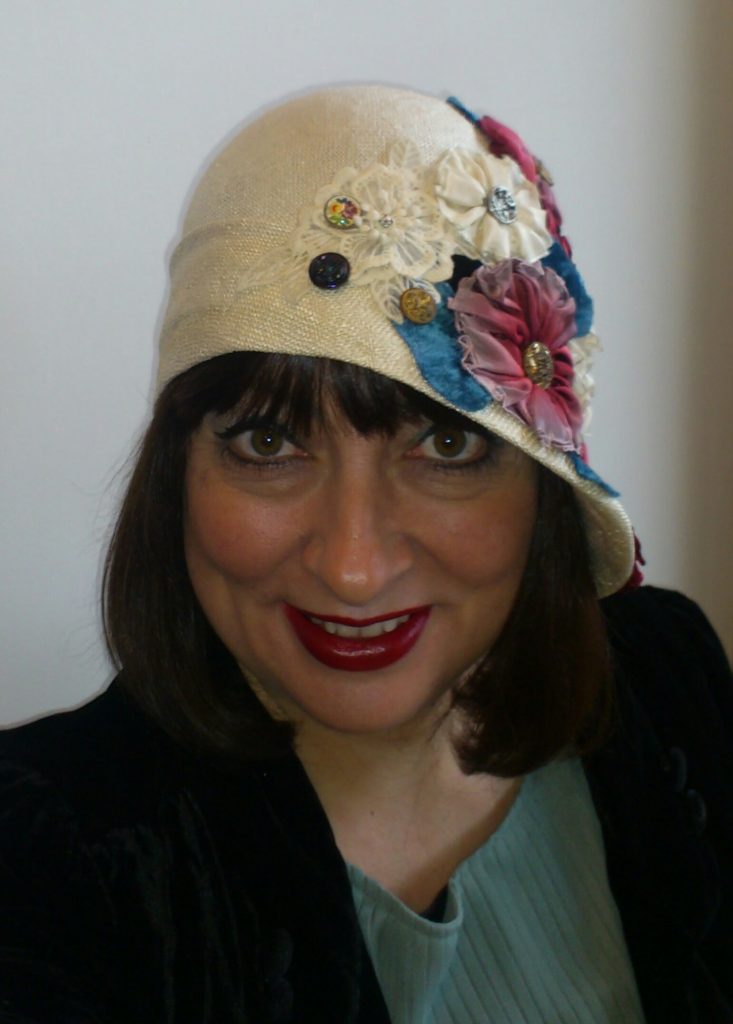 About Victoria Henderson
Victoria Henderson is a trained Milliner based in the lovely little village of Highton, a suburb of Geelong. Using traditional Millinery techniques Victoria creates bespoke pieces, both contemporary and vintage style, using a vast collection of quality materials sourced locally and worldwide.
Victoria has been a hunter and gatherer of vintage materials for decades. She creates quirky headpieces for Bridal, Evening and Costume as well as Spring Racing hats and headwear. Victoria is part of a Millinery circle in Geelong and also travels to Millinery Conventions to further her training in new techniques and materials, keeping up to date with the latest trends.
Victoria's studio workshop is in her 1930's Style Boutique Store, RUBY & LEO, which is a Hat emporium for Men and Women, stocked with hundreds of ready to wear pieces as well as jewellery and other fashion accessories.
The store is conveniently open 7 days and Victoria or her daughter Cessiah who is also a milliner are instore most days to discuss the creation of  your special piece.