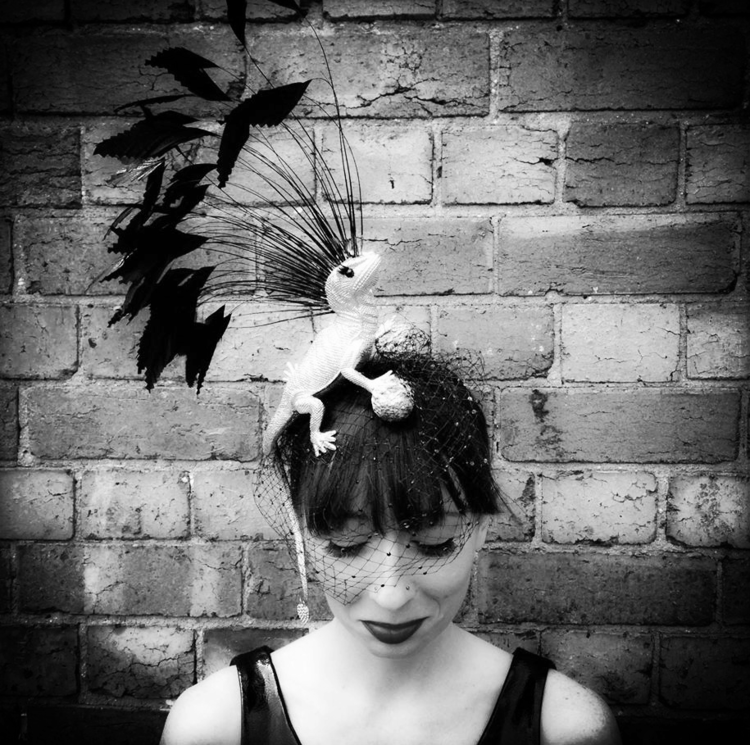 About Kristine Walker
The Human Chameleon specialises in non-traditional, theatrical style millinery (crowns, hats, headpieces), as well as costume creations and accessories.
Growing up in a world of filled with dance, performance and costume, it's no surprise that milliner Kristine Walker's creations are inspired by fairytales, fantasy and storytelling. These themes aren't only present in her designs but also her everyday life.
"Taking risks is what it's all about for Kristine Walker, milliner and designer of accessories label The Human Chameleon, who concocted a hat with a plastic iguana perched on top."
– Sun Herald
If you fancy something truly unique, please contact The Human Chameleon to enquire about couture creations and collaborations.
"People are always going to judge, so give them a fabulous reason to stare, and a fantastic story to tell their friends!"
– The Human Chameleon