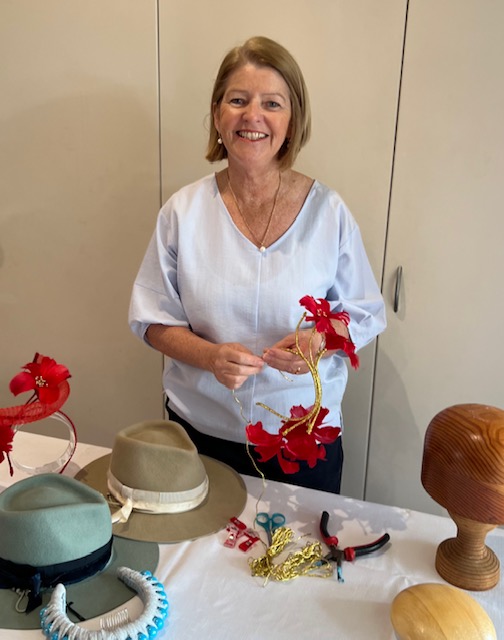 About Sue Cummuskey
Sue is a Perth based milliner producing individual hats and headpieces under the Hat Ensemble label.
With a background in sewing, Sue began to explore the world of millinery. To perfect her craft, she completed numerous courses under the guidance of some of the finest milliners in Melbourne, Sydney, and the south of France.
Each piece is individually designed and made by hand, using quality, ethically sourced materials.  These bespoke pieces are available from the Hat Ensemble online store, at a limited number of Perth boutiques or by contacting Sue direct.