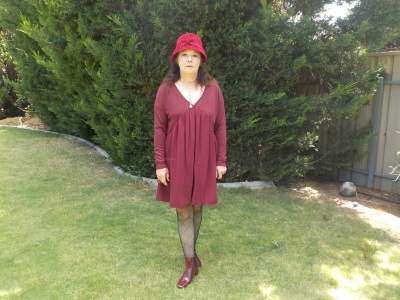 About Shaylene Clancy
I became interested in millinery as a group of friends and I, all of whom are amateur dressmakers, used to attend the Adelaide Cup every year. One year we decided we should try and make our own hats the following year. And so it began!
I completed Certificate II in millinery at TAFE SA in 2014 and certificate IV in 2016.
I enjoy the challenge of working with a client to create a hat to match a specific outfit. It is a wonderful feeling seeing their satisfaction with the finished product!
I am happy to work with any medium and create any style of hat.
I have created several hats for parades in association with fashion students at TAFE as well as for private clients.
I have entered the millinery section of the Royal Adelaide show for the last four years and have won or placed in several sections each year.
In addition to my formal studies I have also attended workshops by Rebecca Share, Dianne Roberton and Catherine Ellen; all members of the Millinery Association of Australia. I also attended Hats of to Adelaide Millinery Convention in July 2017.