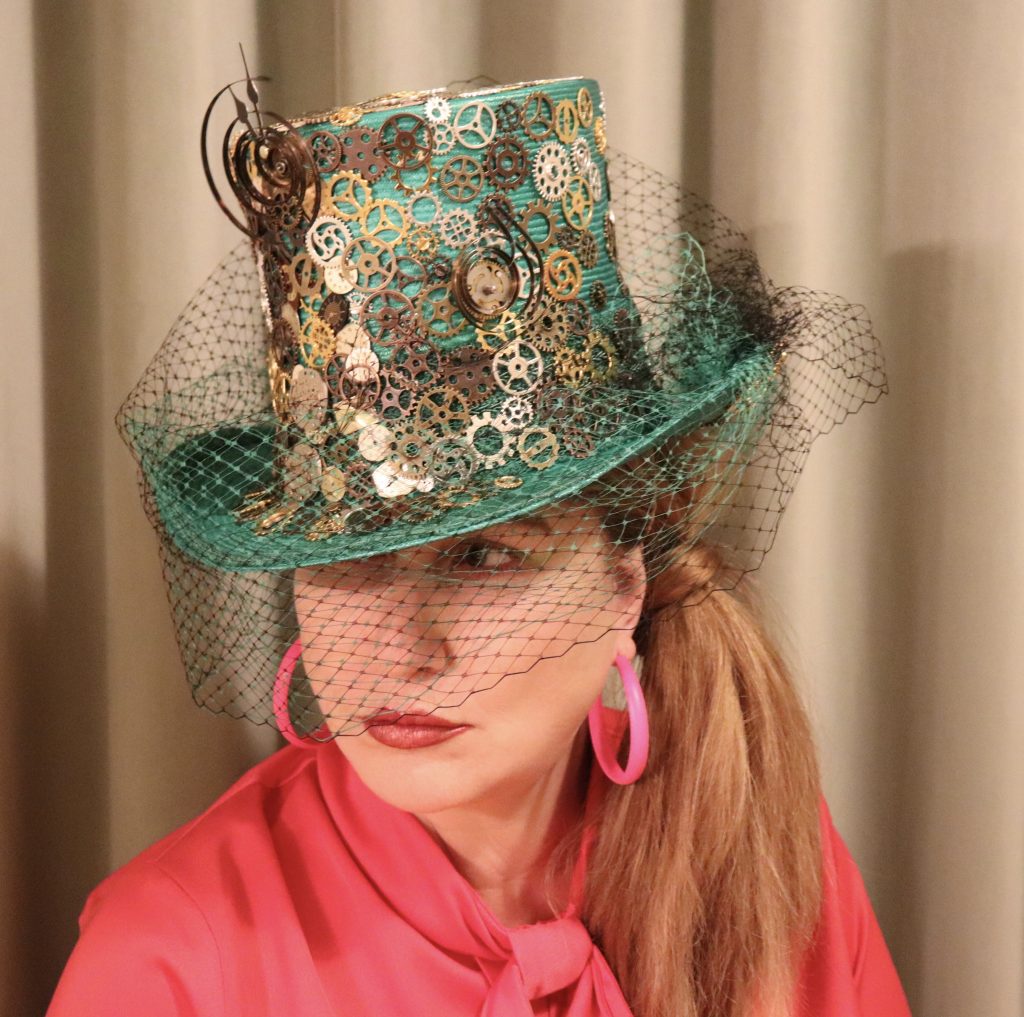 About Possum Ball
Possum Ball has studios in the beautiful bay side suburb of Williamstown in Melbourne and Kerrie (Riddells Creek) in the stunning Macedon Ranges and is the current President of the Millinery Association of Australia which sees her dedicated to raising the profile of millinery in Australia.
Millinery was a late but somewhat inevitable career change for Possum, having grown up in a theatrical/musical family with a grandmother who was a milliner.  Costuming was Possum's first love and this later progressed to her obsession with millinery.
Possum believes that in a sea of mass produced millinery there is nothing like the feeling of standing out from the crowd wearing a one-off-a-kind designer headpiece.
Possum has worked with indigenous artisans and in 2019 realised a collaboration with handbag designer Oooroo Australia.
Possum's work has featured on numerous catwalks, magazines and fashions on the field competitions and in 2019 Possum's pieces made appearances on the Parisian catwalk and at the Queen's Garden Party at Buckingham Palace.
Possum strives to find the right balance between price point and excellence of quality.  You can find Possum's ready to wear headpieces for sale on her webpage or contact Possum directly if you would like to have a custom piece made.