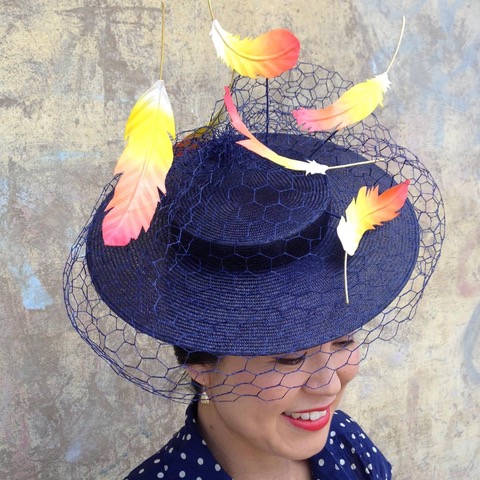 About Lynette Lim
I have been interested in hats and fashion since I was a young girl playing dress ups. After teaching myself to sew in school I experimented making fabric hats. Still intrigued, I attended a short course in millinery and was hooked!
After working in medical research, I achieved a dream by returning to study fashion. Throughout, millinery has always been my creative outlet.
Since completing my fashion studies, I have twice been a finalist in the Australian Masters of Fashion, runner-up in the prestigious Millinery Award on Oaks Day at Flemington 2010, a finalist in 2011, 2014 and 2015 and winner in 2012 (judged by the world-renowned milliner, Philip Treacy) I was also extremely proud to have my 2012 Millinery Award-winning hat displayed as part of the Racing Style: 50 Years of Fashions on the Field exhibition by the Australian Racing Museum at the National Sports Museum, Melbourne and recently achieved a Runner-Up placing in the Millinery Association of Australia Design Award. I have enjoyed teaching millinery for over 10 years.
"Creating hats is my passion. My hats are vintage inspired with a contemporary edge. I am inspired by vintage fashion, fabrics and textiles, flowers and nature, colour and texture."