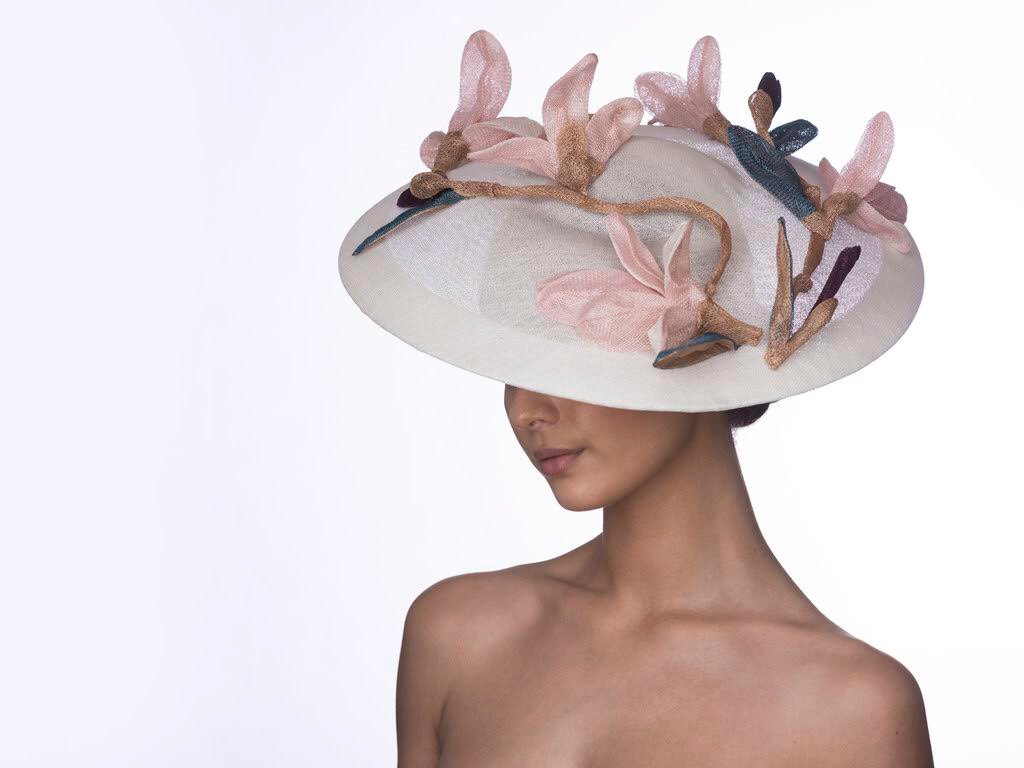 About Lisette Margini
Zia Pazza, meaning 'crazy aunt' describes Lisette's decision to give up a 30+ year career as a teacher and become a milliner.
Lisette trained in Millinery at Melbourne Fashion Institute and was awarded the MFI Millinery Association of Australia's graduate of the year, earning her automatic fellow entry to the Association.
Lisette's career change proved the right one from the very start, with her millinery being sold both in Australia and overseas.
Her search for knowledge ensures that her classic style continues to evolve and is sure to please any women of style .
Lisette has a collection of millinery on hand for your choosing or would be delighted to make a special piece just for you.
In 2018 she was awarded the Peoples' Choice Award in the prestigious Millinery Association Design Award.