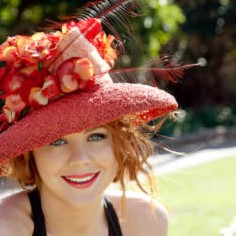 About Lin Teo
With a long- time passion for textiles and fashion, Lin Teo, Millinery Artist was formed in 2001.
After a teaching career both here and overseas and extensive study in fashion design and millinery in Sydney and United Kingdom was achieved while her children needed her.
Now she works from her home- based studio, with every piece being individual, unique and hand- crafted.
Lin's creations are designed to tantalise the eyes and stimulate the imagination of both the wearer and the observer.