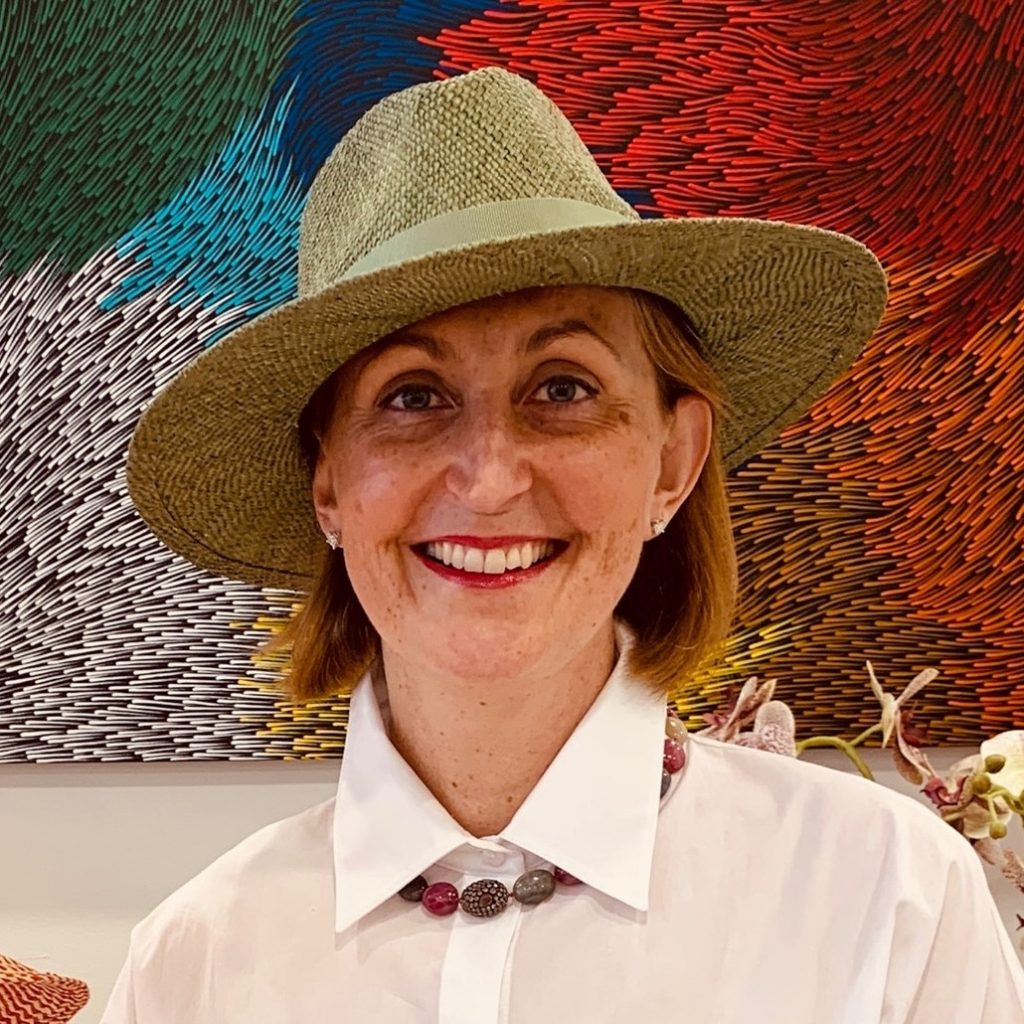 About Kathryn Campbell
Kathryn is an Australian milliner, and owner of Hats Off Handmade Headwear, based in the Melbourne suburb of Camberwell. Kathryn offers her clients a unique millinery experience when visiting her studio and dedicated retail space, offering an extensive range of her handmade designs for every day wear, racing fashion, weddings and bridal.
Having spent 10 years based in Singapore and New York, Kathryn's style is reflective of her experiences, and exposure to diverse cultures lived and travelled. With a love of colour and texture, and a respect for traditional millinery craftsmanship, Kathryn works with clients to lovingly design and create elegant contemporary feminine pieces.
Browse ready-to-wear designs at www.hatsoffhandmadeheadwear.com.au or contact Kathryn about a custom design for your special occasion.
"Style should not be a compromise….Every day should be an opportunity to look and feel special".
Kathryn also owns The Millinery Collective, in support of Milliners and fine millinery from across Australia. Moving away from the idea of seasonal racewear pop-ups, The Millinery Collective is an opportunity for Australian milliners to broaden their brand exposure by offering their seasonal designs in a dedicated millinery retail setting throughout the year.