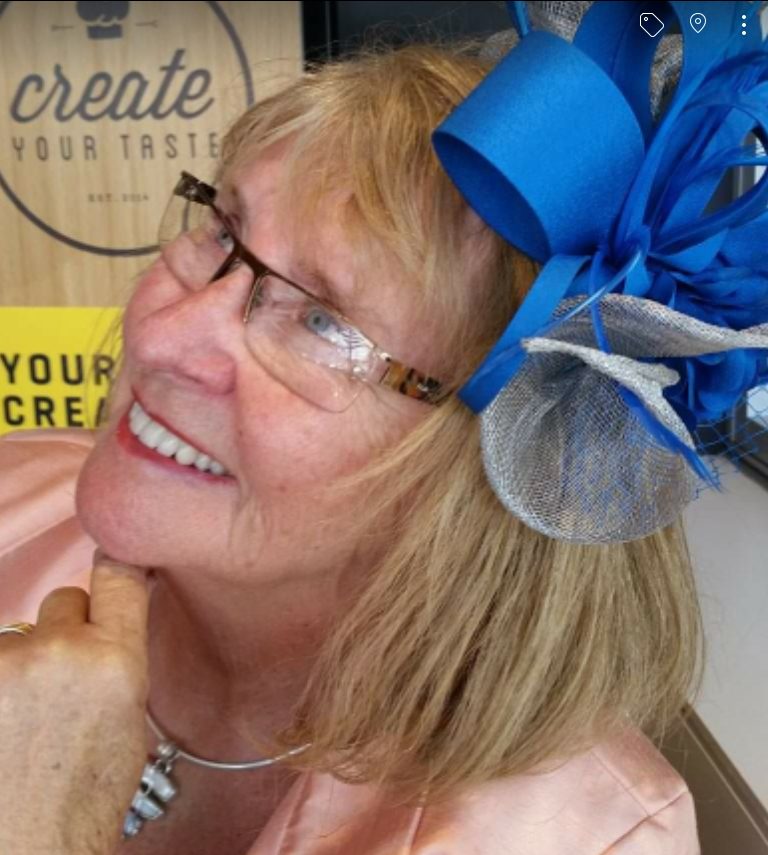 About Kathleen Brenda Watson
Kathleen is a Qualified Award Winning Milliner creating custom based styled hats and headwear for her clients individual needs for their important occasion.
Her studio is based in a beautiful part of NSW Central Coast East Coast of Australia where her clients boast of her individual hat designs and sponsors "The Water Project" and local charities.
Her passion for Millinery has been recognised in her clients feedback, community, Locally, Internationally where she has also been awarded in France 1st prize for felt hat designed highly recommended for Millinery. Her clients have won prizes in various hat functions and venues & Fashion On The Fields Competitions. She has taught Hat making workshop at schools, local community centres, Art Centres, Nursing Homes and over 50s Communities. Princess Cruises has hired her as a lecturer for Melbourne Cup Cruise where she assisted passengers in creating their own Fascinator to wear to The Melbourne Cup. Whereas, Kathleen was one of the Judges for Fashion on The Field during the cruises.
The World Of Hats Exhibition The Art House was a brainstorm & success where the community walked into a world of hats and experienced Kathleen's Millinery Passion, expertise & experiences.