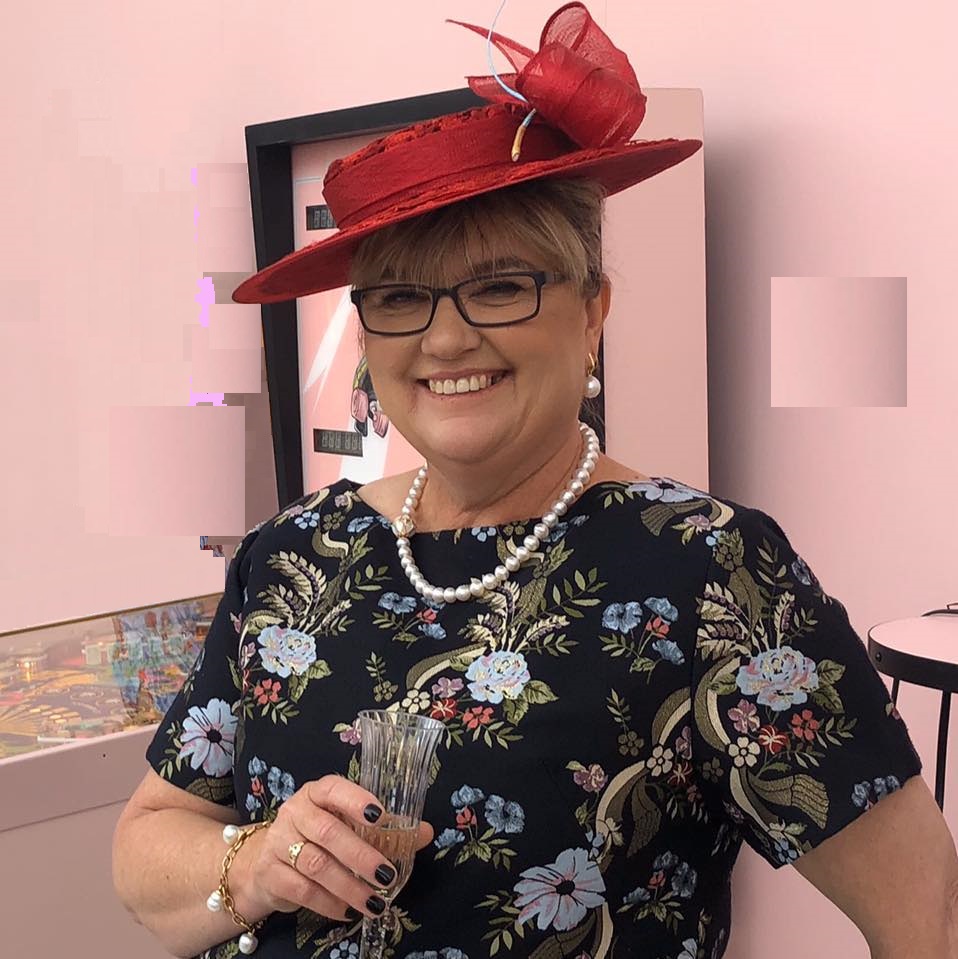 About Jo Honan
My interest in Millinery grew from a lifelong love of sewing and craft. I grew up in several small towns in country South Australia, moving often with my family. This lifestyle continued when I married, trained as a Registered Nurse, and then had my children. Our last 2 moves were to Darwin, and then Adelaide in 2006.
I started my Millinery journey with my daughter at TAFE Adelaide in 2010. Together we completed "Introduction to Millinery", then Cert II in Millinery. I then went on alone to complete Cert IV in Millinery in 2016
I have a great love of Vintage Fashion and Millinery, and set up "Bonnetry Millinery" in 2011. My focus is on using vintage and upcycled materials to produce our hats. Bonnetry creates with vintage style in mind, and also believes in the importance of re-using and recycling. (My daughter's involvement is not significant these days, but she still appears as a "guest star", on occasions!)
I have worked with costume designer Mariot Kerr, on the "Deadline Gallipoli" mini series, refurbishing and decorating vintage hats. I have competed, and been awarded prizes, in "The Anna Rennie Hat" competition, and at the Royal Adelaide Show.  I have been employed to teach classes in  "Vintage Style Millinery", at a local library festival. I have also taught "Melbourne Cup Fascinator" classes in aged care facilities, and at my local Spotlight store.
Since 2011 Bonnetry Millinery has been the Official Milliner for the Port Augusta Racing Club.  We Sponsor prizes for their Fashion on the Field, and hold stalls on race days. We have, and continue to, sponsor events raising money for various charities