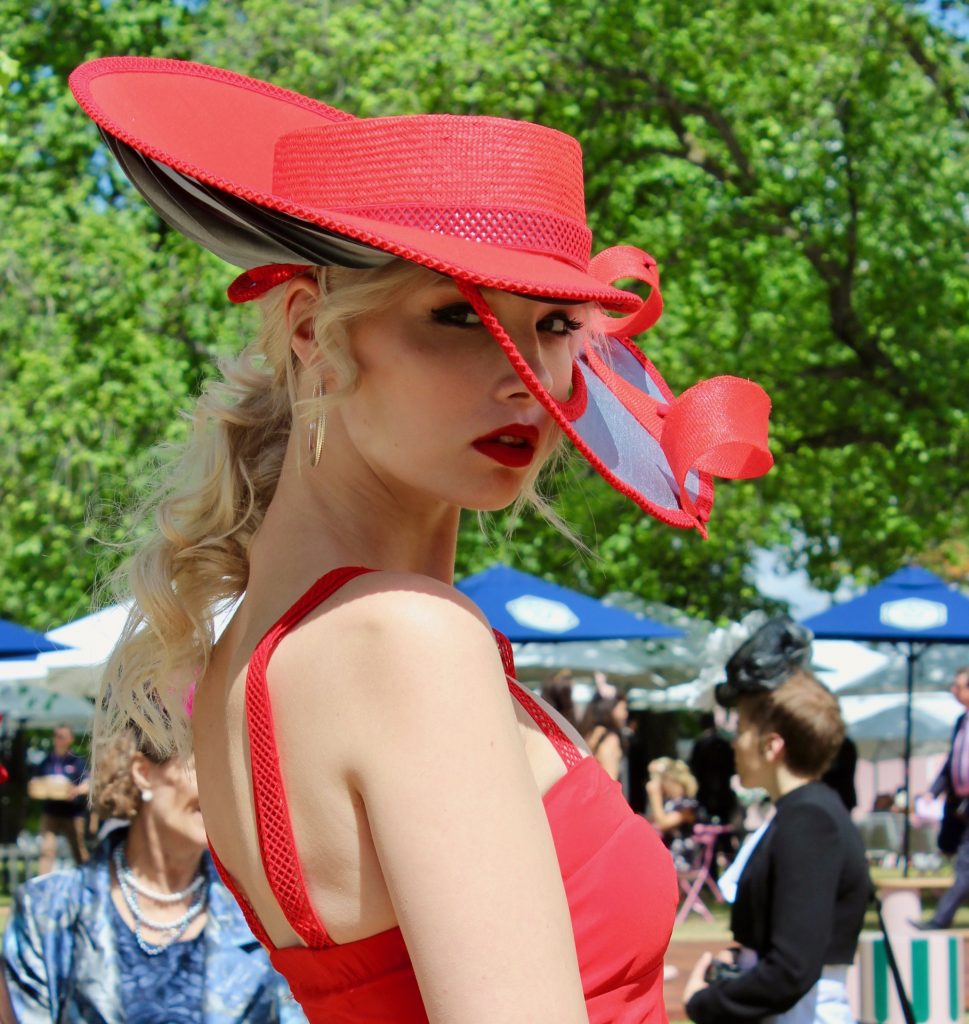 About Georgia Skelton.
Georgia's passion for millinery is a natural extension of her fashion and theatrical background with the Australian Ballet Company. Her work is infused with a sense of drama and confidence. Georgia is a very experienced teacher both in Fashion subjects and Millinery. After years of teaching in the TAFE system, Georgia has designed her own Fundamentals of Millinery Course and she would be delighted to teach you. If you would like a bespoke headpiece or hat made for you please contact her. Georgia is easy to work with and fun to learn from.
Georgia is highly skilled and qualified with a strong work ethic.
Certificate IV in Clothing Construction
Diploma of Fashion Design
Certificate IV in Millinery
Certificate IV in Clothing Construction
Transform and Construction Master Certificate -Shingo Sato
Certificate IV in Training and assessment
Tutor at Centre of Adult Education – Tutor Millinery and Sewing
Box Hill Institute – Tutor Fashion Design
Melbourne Fashion Institute – Millinery Mentor
RMIT – Tutor Millinery and Sewing
Secretary of The Millinery Association of Australia
Fashion on the Field Judge
Millinery Association of Australia design award Finalist
Principal of The Melbourne School of Millinery