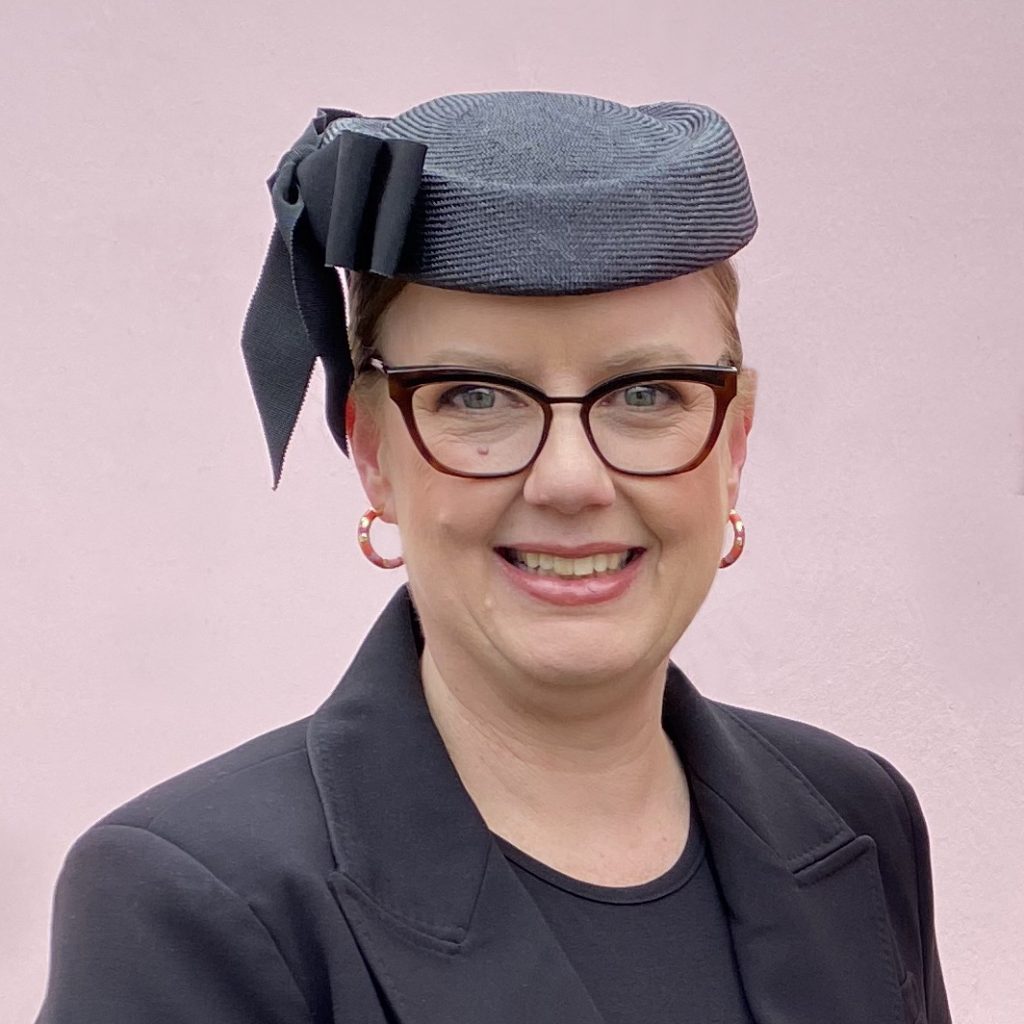 About Fiona Cooper
Melbourne based milliner, Fiona Cooper founded the brand, MILLINERY LAA LAA in 2010.
Fiona studied millinery and graduated from Kangan TAFE in Certificate of Millinery #2, #3 & #4.
A designer whose aim is simple – to provide handcrafted headwear constructed of luxurious and new materials, textures and styles that convey an individual flair yet possess a classic silhouette – with emphasis on wearability and commercial appeal for every season.
Fiona is currently the President of The Millinery Association of Australia.