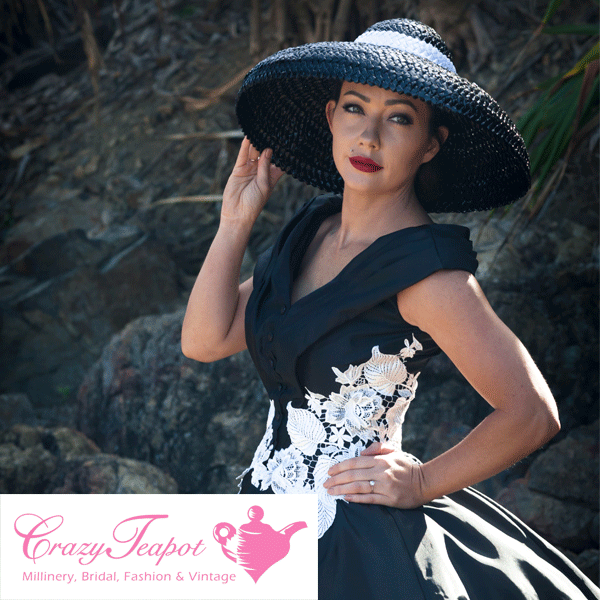 About Brenda Lui
Brenda Lui – Milliner for Crazy Teapot; specialising in creating unique millinery for both racing fashion and bridal wear. A designer with flair and a feminine touch, Brenda has had an extensive career in Fashion and been designing and creating millinery since 2006. With strong sewing and design skills stemmed from qualifications in Fashion Design combined with studies under many master of the millinery trade, has ensured Brenda's skill set is of a high standard.
Brenda featured as an exhibited Artist/Milliner in 2017, invited by Artspace Mackay Art Gallery to create a 30-piece Millinery collection 'A Milliner's Tale' inspired by the past, present and future. The exhibition showcased the design talent, innovation, quality and attention to detail Brenda possesses as a Milliner.
Now located on Brisbane's north side at Bracken Ridge and is available for custom design orders and also creates seasonal ready to wear collections which are showcased on the Crazy Teapot website – www.crazyteapot.com or available to view in person by appointment.