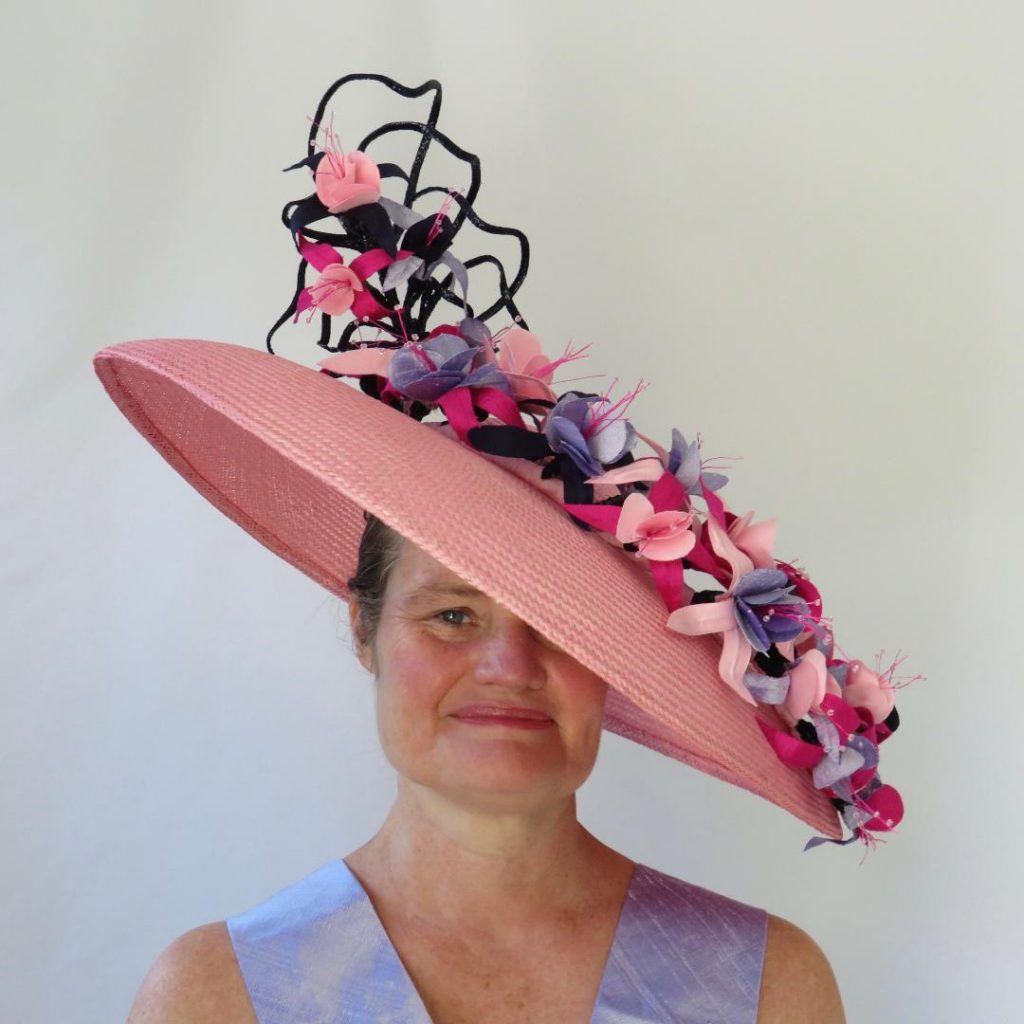 About Catherine Storm
Catherine is a Melbourne milliner who started her millinery journey while living in Europe.
After leaving a corporate role with Heineken in Amsterdam she took the opportunity to build on her dressmaking expertise and learn the art of millinery.
Catherine creates unique and elegant hats and headpieces using both modern and traditional millinery techniques and many show a European influence. She is known for her precise technical skills that deliver an immaculate finish.
Catherine provides a personal service, helping her clients find millinery that's right for their occasion, outfit, face shape and style. Colour matching is a specialty.
Her work has sold around the world and featured on catwalks in the UK, France, China and Australia.  She works with a broad range of materials from parisisal straw, sinamay, silk and crinoline to woven paper.  She also enjoys experimenting and exploring the possibilities of a material or technique.
Awards & Prizes
Third Place, Millinery Australia Design Award, 2023
Top 10 Finalist, Millinery Category, Hattember 2020
Top 8 Finalist, 2020 Melbourne International Millinery Competition (MIMC)
Double Finalist, 2020 MIMC
1st Prize, Formal Headwear, 2019 Royal Melbourne Show
Finalist, 2019 MIMC
Best Exhibit Millinery, 2018 Royal Melbourne Show
1st Prize, Spring Millinery, 2018 Royal Melbourne Show
Double Finalist, 2018 MIMC