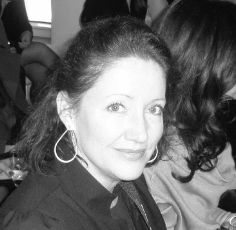 About Carole Maher
Carole was previously a CEO for an advertising and media agency in Hong Kong. On returning to Australia she decided to pursue her true passion, millinery.
Carole is a full time, award winning and qualified Couture Milliner, millinery designer and an International Millinery Tutor and Lecturer (since 2009) who has spent at least 3 months a year teaching millinery masterclasses in London, Spain, France, Netherlands, USA, Canada, Ireland and Scotland and Australia. She is a regular headliner at London Hat Week and visiting lecturer/tutor at the Royal College of Art London, masters course (the only Australian milliner to teach there). She is a trail-blazer for milliners teaching overseas and is a regular Masterclass headline tutor at London Hat Week.
Carole produces 2 collections a year for her private clients as well as in-store exclusive "one off" collections. She also creates millinery for TV, Film, Ceremonial events and Music videos. Carole is also a conservator of historic and vintage millinery for museum and private collectors.
She is passionate and dedicated to innovation, research and development in millinery and specialises in new high-tech materials and developing new millinery techniques.
In 2009 Carole revolutionised the millinery industry by introducing and teaching thermoplastics, thermo formable materials, FosshapeTM and new high-tech materials, along with the new skills to use them, into the millinery and fashion industries worldwide. She has invented the techniques and skills that are now commonly used by milliners worldwide having taught over 800 master milliners, students and teachers around the world.
She is also an advocate for the preservation of traditional millinery techniques and materials and has a collection of historic and vintage wooden hat blocks.