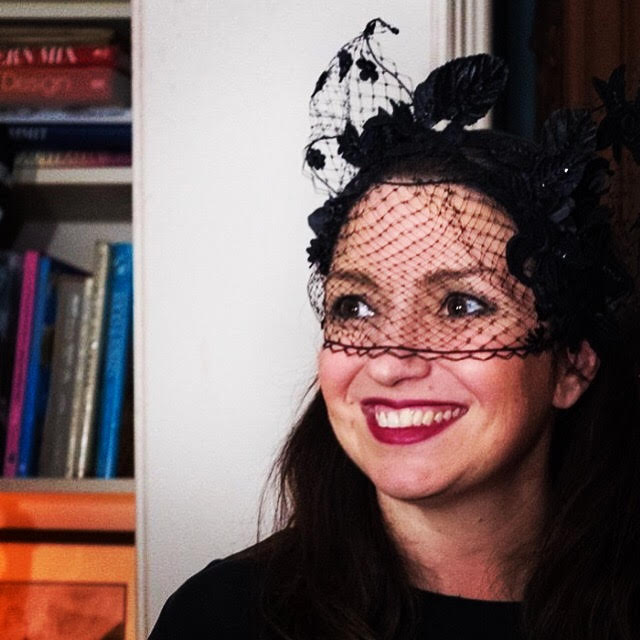 About Andrea Cainero
Most well known for her work as costume designer for iconic Australian band Empire of the Sun, Andrea Cainero is a costume and fashion designer, come milliner, who trained at the infamous East Sydney Tech, Fashion Design Studio TAFE NSW, where she is also now the Head Teacher.
Since starting a family 3 years ago, she had an increasing pull towards finding a creative outlet that built on her extensive and diverse fashion and costume background, allowing her to create bespoke one off pieces ranging in style from classic with a modern edge, to the flamboyant and avant-garde.
Andrea found herself often dreaming of past travels 'somewhere' in the world, but also grateful to be 'here' where she is in life today. She recently launched her headwear business, Somewhere Here, a concept which combines her love of artisan couture fashion techniques with traditional millinery to create bespoke headpieces and hats for the modern man or woman with an edge.
Her aim is to create beautifully detailed and unique headwear that allows the wearer to play in their personality or character. She does this by connecting and collaborating with her clients to understand their needs, presenting creative solutions that combine quality materials and craftsmanship.
Andrea Cainero was the 1st Prize Winner of the MIMC (Melbourne International Millinery Competition) in 2020 and she has collaborated with many different artists such as photographer Peter Brew Bevan and music artists Connie Mitchell and Sneaky Sound System, Helen Croome of Gosling and the Hilltop Hoods, to name a few.