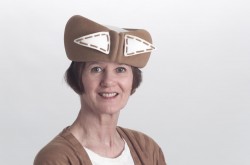 Marea Bright Exclusive Milliner
Location
Suite 107, Centre Way Building - Level 1/ 259 Collins Street, Melbourne VIC 3000
Contact Details

0438 215 186


mareabright@yahoo.com.au


www.mareabright.com.au

About Marea Bright Exclusive Milliner
Stylish and elegant – two words that best describe Marea Bright's multi award-winning millinery in Australia and abroad.
Marea's fine eye for stunning design and complimentary form is showcased in her wide range of ready-to-wear styles and her unique creations that are synonymous with race day fashions.
A true Millinery Salon in the heart of Melbourne's CBD, Marea stocks Fashion/Racewear hats/Fascinators/Casual/Bridal headpieces and veils/Mother of the Bride/Groom/Restoration and Vintage style.
Please phone for an appointment.
« Back to all Milliners