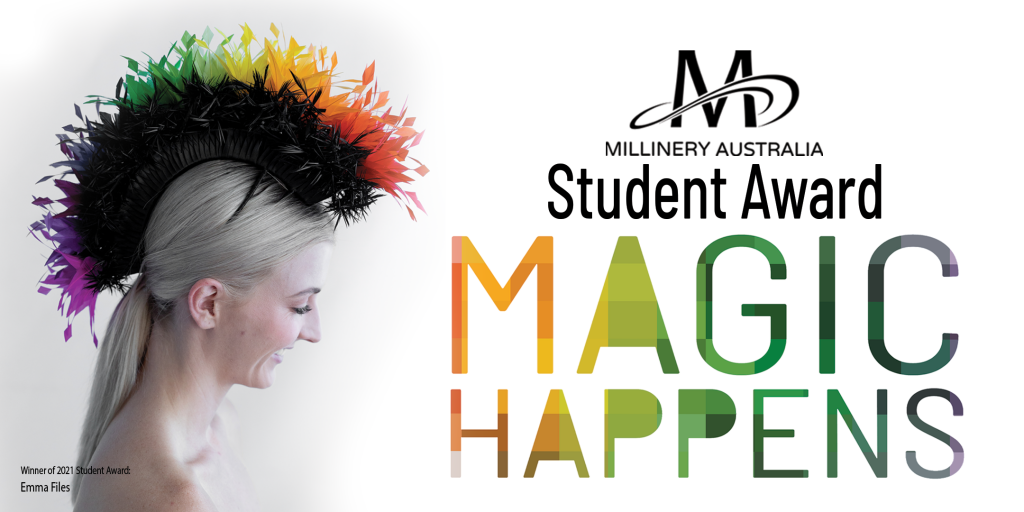 Entry registration for this year's Student Award is now open!
The 2022 theme is 'Magic Happens'. Entrants are welcome to explore the theme as they wish.
The type of hat is open. Anything from everyday to costume.
This competition is open to all millinery students who have undertaken millinery studies in the 12 months preceding 27 May 2022. Classes can be in person, online or through a training course.
All students can enter regardless of skill level, materials experience or areas of interest.
Millinery Australia Student Members pay a reduced entry fee and have the opportunity to participate in a mentoring program.
Millinery Australia Student Members will be offered two hours of mentorship with a Fellow Member.
Information about becoming a Student Member is available here: https://millineryaustralia.org/about/details-and-application/
More details about the competition and mentoring program will be available soon.
All pieces will be on display at the The Embroiderers Guild of Victoria on Sunday 14 August
Fellow Members who are interested in being a mentor are encouraged to email Georgia Skelton for more details: studentaward@millineryaustralia.org
Key Documents
Hat Information Form for Entrants
Terms and Conditions for 2022 Millinery Australia Student Award
You can view previous winners and entries of the 2020 Student Design Competition here.
Sponsors
The Millinery Australia Student Award is supported by display sponsor The Embroiders Guild of Victoria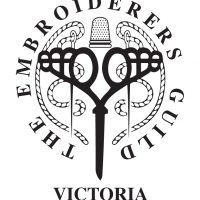 Thank you to our prize sponsors: Millinery Australia, Michelle Cameron, Hat Academy, Hatters Millinery Supplies, Hatalk, Angie Jackman