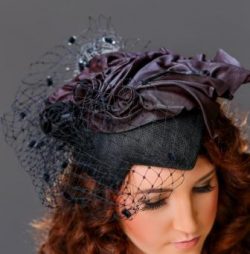 Location
288 Ruthven Street, Toowoomba QLD 4350
Contact Details

0408085863


info@houseofbalsam.com.au


www.houseofbalsam.com.au


www.facebook.com/jjm0113

About House of Balsam
Welcome to Style!

Toowoomba milliner, Jennifer Michael, designer and owner of the House of
Balsam Millinery creates custom millinery and is an innovative and highly
creative milliner. The House of Balsam creates bridal headpieces, mother of
the bride/ groom hats and race wear pieces that are well designed,
comfortable to wear, beautiful and long lasting.

Jenny has an interest in SteamPunk and has been making hats in this genre
for some time and her fifties bandeau's have found a home with the pin up
and burlesque girls.

Having mastered several crafts, including hand sewing and beading these
form an important part of any of my millinery designs.

I possess a varied spectrum of interest and employ skill and styling to
create my individual signature pieces.

Every woman has the right to feel beautiful and a hat does this!
« Back to all Milliners