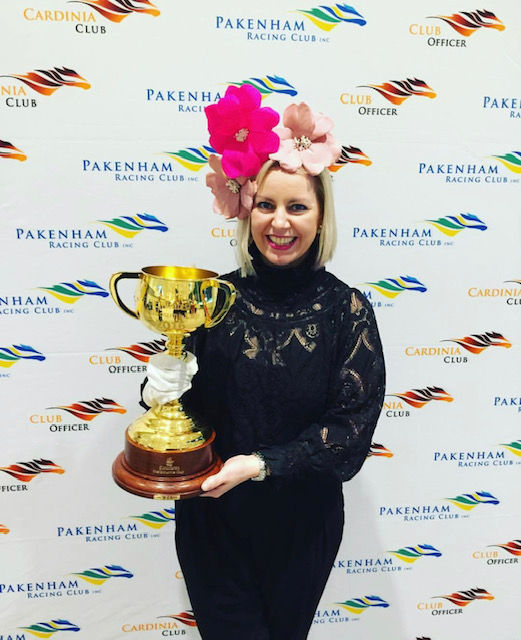 About Sharon Schreurs.
Sharon Schreurs is the brains behind Artisan Millinery. She has been making hats since 2015 after moving to Melbourne in 2012 and last year graduated with a Certificate IV in Millinery from Kangan TAFE and won most outstanding student of the year 2018.
Located in the south eastern suburbs of Melbourne, she is ideally located for race goers in the Cranbourne, Pakenham, Caulfield and Mornington areas as well as further a field in Stony Creek and of course, Melbourne. But with the magic of the internet the world really is a global village.
Sharon has eclectic tastes in style and inspiration, she loves old vintage hats and breathing new life into them, but is also keenly aware of current trends. The style of her hats can be described as pretty, detailed and brightly coloured.
Sharon is a current member of The Millinery Association of Australia committee.