The Millinery Association of Australia's Committee
is elected each year in November at the Association's AGM.
Fellow members are invited to submit a written application each year
prior to the AGM to be considered eligible for any of the ten positions available.
The Committee consists of four executive positions: President, Vice President,
Secretary and Treasurer and six ordinary committee members.
---
Possum Ball – VIC
President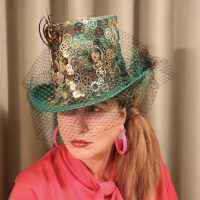 Possum is a self taught milliner and has been the President of the Millinery Association of Australia since 2018. She was previously a court stenographer but was bitten by the millinery bug well over 10 years ago and since then has had many of her pieces worn at racing events and has been featured in press articles around the country. Her designs are fun, vibrant and a little bit quirky and they are sure to put a smile on her client's faces! Whenever possible, Possum loves getting away from city life spending quality time with her husband, David, their four sons, plus two dogs, a few cats, a couple of horses and numerous other four leggeds at their farm just north of Melbourne.
---
Rachel Henry – VIC
Vice President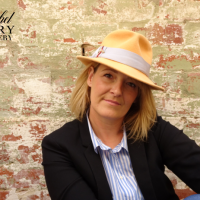 Rachel started her millinery training at the Melbourne Fashion Institute under the guidance of Rose Hudson and went on to complete Cert III and IV at Kangan Institute with Serena Lindeman. Her signature 'ombre wave' is recognisable anywhere. Originally from England, Rachel and her hubby, Simon, now call Australia home along with their two young children, Olive and Jesse. She's based in Melbourne's western suburbs in the beach side suburb of Seaholme where she has created her home studio. This is Rachel's second year as a committee member and first as VP. She is passionate about hats, about lifting the profile of millinery and wants to promote the wearing of headwear every day!
---
Fiona Cooper – VIC
Secretary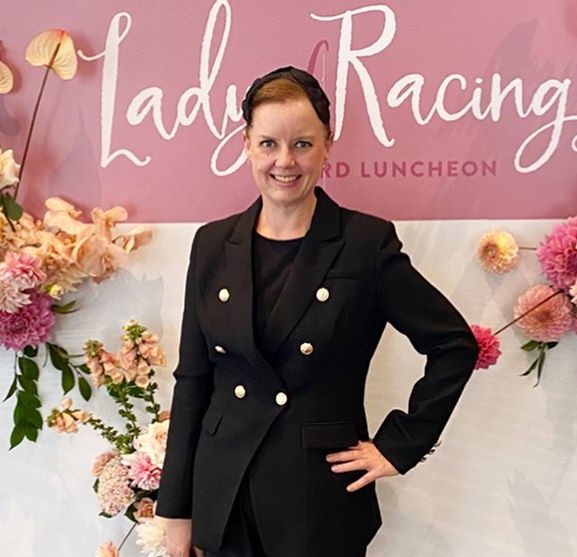 Years ago Fiona was affectionatly called 'Laa Laa' by her young nephew who couldn't pronounce her name. So it was only natural that it became the inspiration for her brand 'Millinery LAA LAA'. You may think you see lots of photos of Fiona on social media but take a second to look twice. She's a triplet! But what you may not realise is that she's also a twin. Yes, an identical twin within a triplet set! She says even Facebook recognition technology can't tell her and her twin sister apart and they are always being tagged incorrectly! Fiona's first love is millinery. She studied at Kangan TAFE in Richmond and graduated with a Cert IV in 2010. Her other love is snow skiing. She likes nothing better than to hit the slopes, breathe in some crisp alpine air and enjoying après ski wearing an amazing winter hat!
Millinery Association of Australia
PO Box 2074
Hampton East VIC 3188
---
Chris Mullane – VIC
Treasurer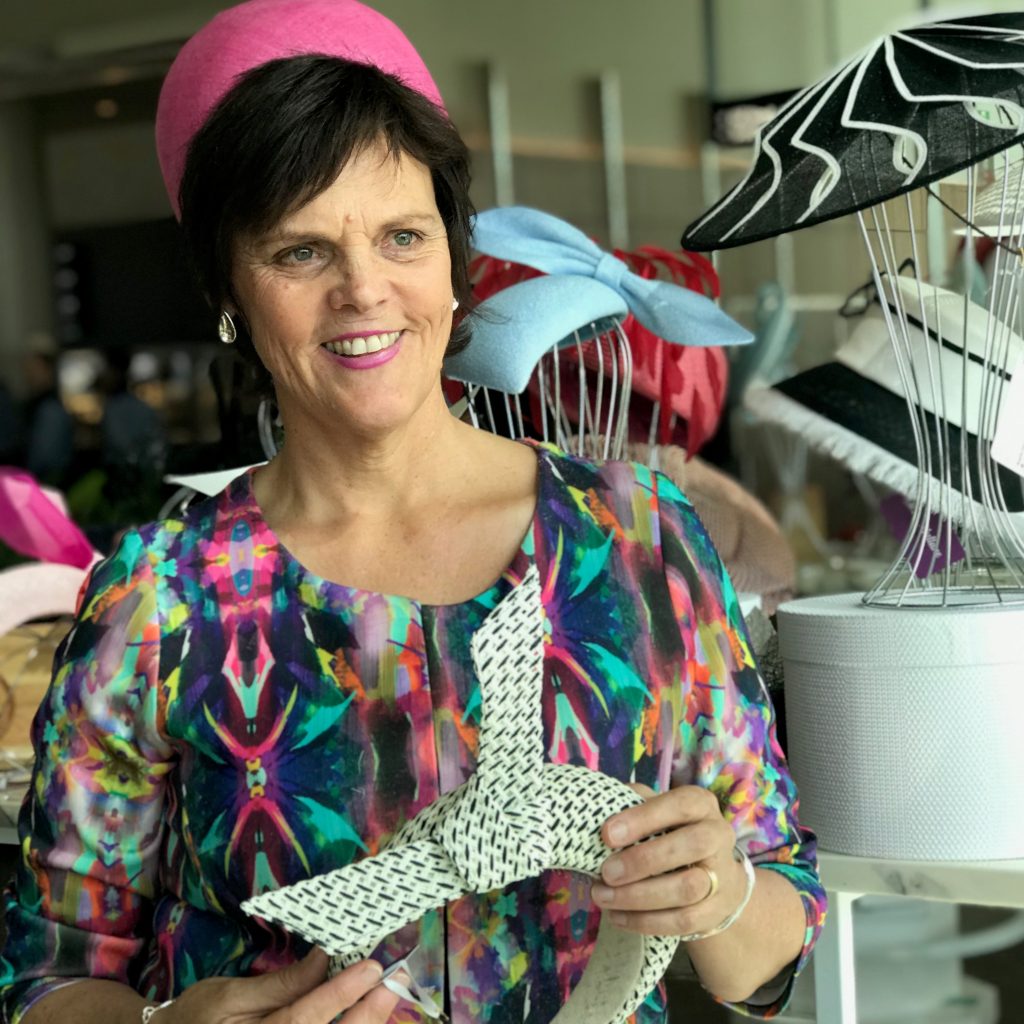 Chris is mum to four boys and she ran a successful dairy distribution business with her husband Rob for 30 years until it was sold recently. She lives on a small hobby farm south of Melbourne with a menagerie of animals, including a pet pig and a peacock. She's always been an avid race goer and over the years has owned several racehorses, including one that ran second on Oaks Day in 2014. Chris got into millinery due to her love of racing and studied at Kangan TAFE graduating with a Cert IV in millinery in 2018. She took out the win at MIMC '19 with her signature hat…a modern take on a classic 60's pillbox.
---
Bec Bayss – NSW
Ordinary Member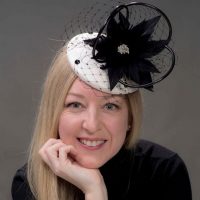 Bec is a Sydney girl and currently works fulltime as an Office Manager whilst establishing her millinery label BB Millinery. She studied millinery at Ultimo TAFE in Sydney and obtained her Cert III in 2018 under master Milliner Bronwyn Shooks and was awarded the NSW TAFE Achievement in Excellence for Millinery, NSW TAFE Graduate of the Year and was featured in the latest edition of the Hat Magazine. With a background in telecommunications, hospitality and administration, Bec's passion for millinery came from her interests outside of work; a love of vintage fashion, horse racing and a having creative mind.
---
Wendy Diggles – QLD
Ordinary Member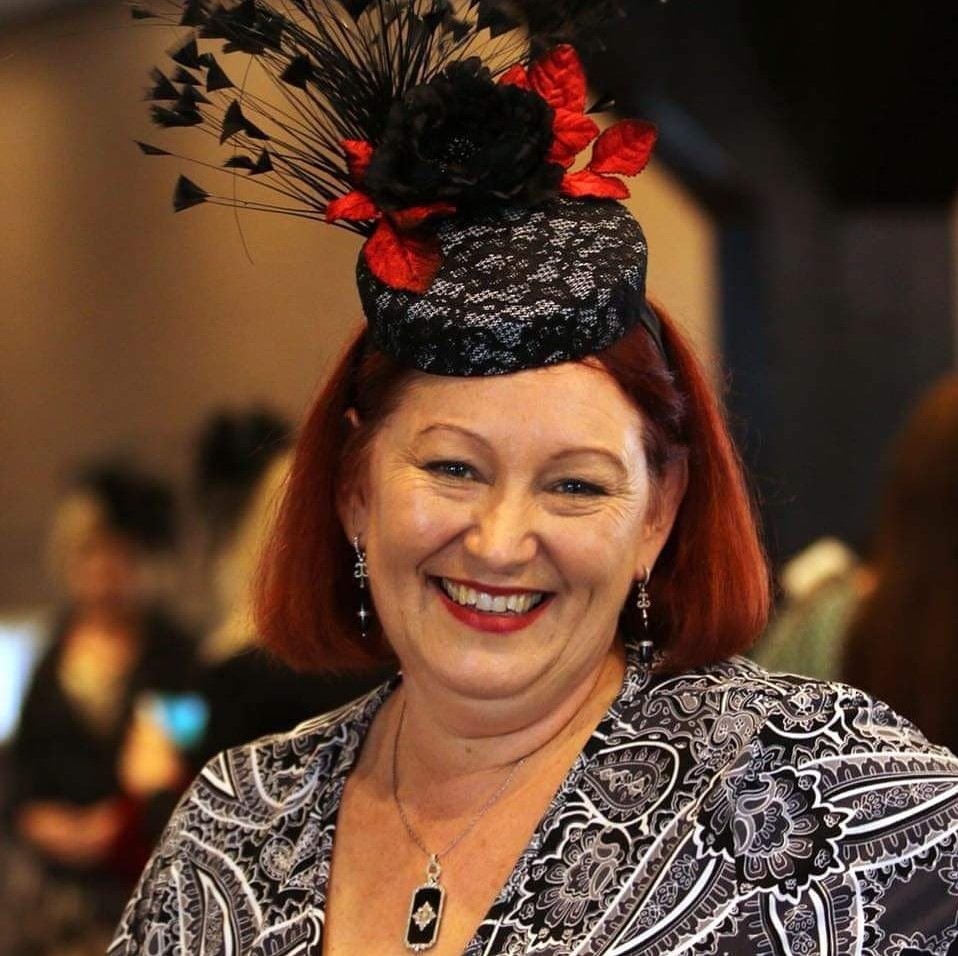 Wendy's label "Belle Folie" translates as Beautiful Madness which aptly describes her workroom filled with fun, laughter and creativity. She loves Sci Fi films, art, historical fashion, retro styling and is a member of a 15th century re-enactment group. Wendy started her creative journey as a jewellery designer, moving to larger pieces, crowns, headpieces and eventually into millinery. She has designed for brides, party guests, fashions on the field, historical groups, theatre, film, cosplay and burlesque. Variety is the spice of life! Now in her second year on the MAA committee Wendy's focus is to promote millinery for all and she avidly sources amazing speakers for our monthly meetings.
---
Jo Peterson – VIC
Ordinary Member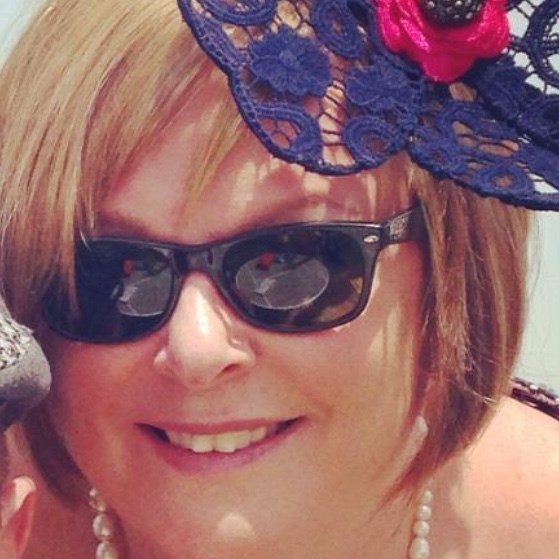 Jo is a bit of an adrenalin junky; she has her pilot's licence, loves scary rides, has tried skydiving and has lived in both Canada and Saudi Arabia. She now calls Melbourne's beautiful Mornington Peninsula home and with her background in haematology and bone marrow transplant she works as a clinical nurse specialist in a busy chemotherapy clinic at the local hospital. As long as she can remember she's always been involved in crafty type stuff from sewing and quilting to knitting and cross stitch, but it was when she discovered the art of millinery that she really got excited! Jo has been a member of the MAA since 2016 and a committee member for the past two years. She has taken on the role of 'Millinery Matters' newsletter editor and assisting with the new-look website. Jo's biggest millinery thrill was winning the inaugral 'Patron's Pick' award as chosen by Stephen Jones himself in 2019.
---
Sharon Schreurs – VIC
Ordinary Member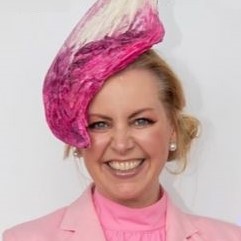 Sharon moved from Scotland after being wooed across the seas by her now hubby, Chris, who is one part of the Schreurs & Sons farming business located south of Melbourne. She began making hats three years ago after a long career in nursing back in the UK. Sharon studied her Cert II, III and IV in Millinery at Kangan TAFE in Richmond and after graduating went on to establish her label 'Artisan Millinery'. Sharon took out second place in the MAA Student Design Award in 2018 and dressed the head of Natalie Young, an emerging horse trainer who trained this year's Blue Diamond winner. She has been a member of the committee for the past two years and is currently initiating welcome packs for new MAA members.
---
Oksana Caretti – SA
Ordinary Member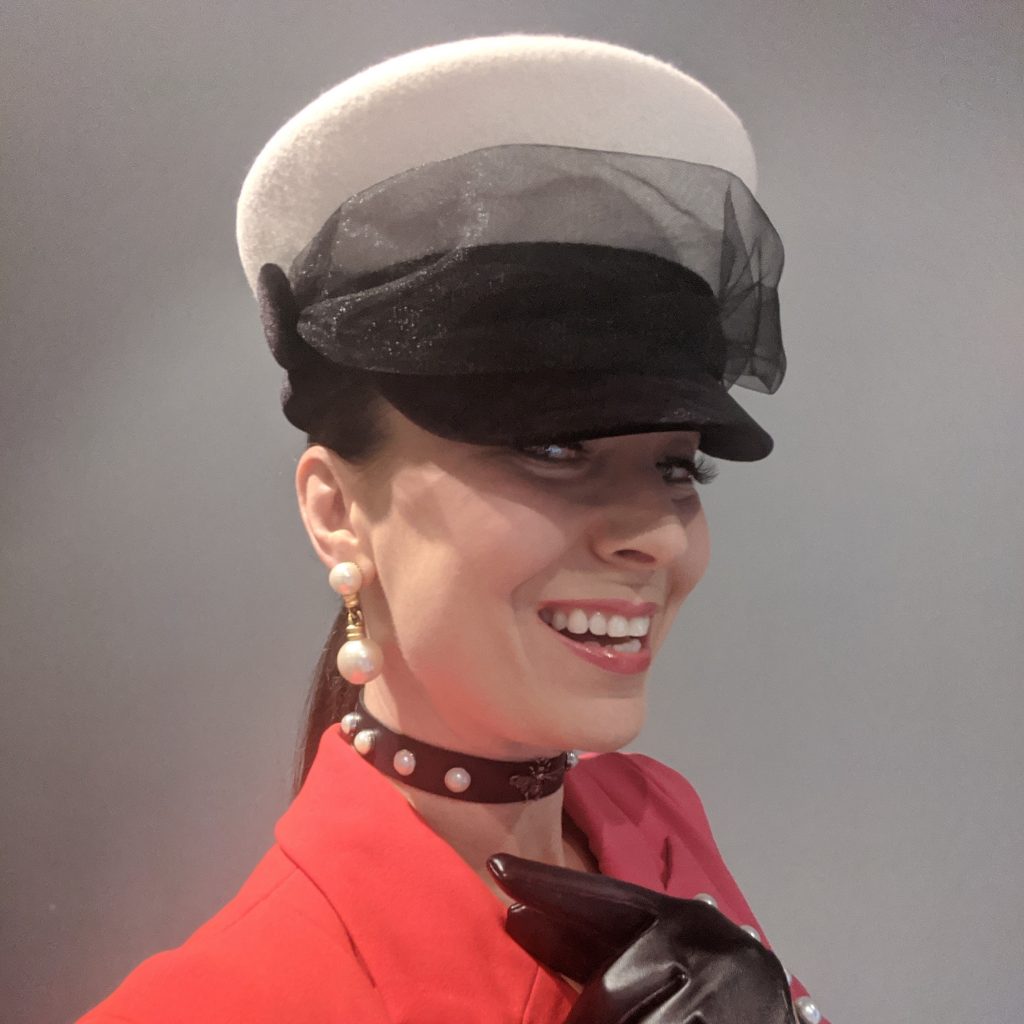 Oksana Caretti works as an Office Manager for her family's manufacturing business in Adelaide while pursuing her passion for millinery in her spare time. She finished Cert IV in Millinery at TAFE SA under Lorraine Gill and was awarded the Best Millinery Student of the year in 2017. Oksana is a racing fashion enthusiast and has won many FOTF competitions wearing her own design millinery at local racing events. She also placed 2nd in the MAA Design Award in 2018, won Best Millinery Exhibit at the Royal Adelaide Show in 2017 and placed 2nd in the Masters of Millinery category at the Royal Melbourne Show in 2018. Oksana loves art, history, fashion and ballet and not many people know that Oksana comes from a family of ballet lovers with her sister, Diana Vishneva, being recognized among the Top 10 female ballet dancers of the 21st Century. Oksana's role in MAA Committee this year was to organize the MAA Design Award which, unfortunately, was postponed due to Covid restrictions and she's planning to continue to see it come fruition in 2021.